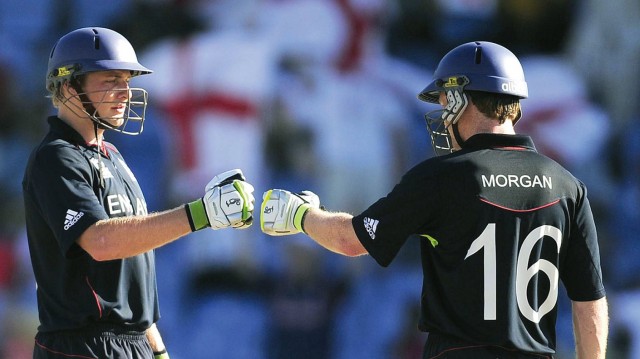 ---
KARACHI: Never was an England victory more welcome than on Monday night.

Not only did it ensure England's clean-sheets in the Super Eight of the 2010 ICC World Twenty20 and passage to the semi-finals but also made way for defending champions Pakistan to sneak through on net run-rate. New Zealand were left wondering what went wrong. They won both their group matches, beat Pakistan by one run but lost against South Africa and England to be sent packing. Their captain, Daniel Vettori, blamed his batsmen for a low score that England readily chased down even in Kevin Pietersen's absence.

"There were a number of factors in losing this match. 150 runs was a competitive target but about 10 below par," said Vettori. The Kiwis' bowling in the middle overs – when Scott Styris and Vettori were operating – was best suited to a slow track. England's batsmen were having trouble maneuvering the ball in the gaps but as soon as the quicker bowlers came on, it was easier for Eoin Morgan and Luke Wright to push for runs. "We did well to fight back but Morgan and Wright's partnership took it away from us. We could have bowled better.

We just haven't been able to put enough runs on the board," added a disappointed Vettori. England captain Paul Collingwood on the other hand was delighted to see his team stay undefeated. "It's crucial that you keep the momentum going and stay in winning ways," said Collingwood. "There are areas to improve on again, but I am absolutely delighted at how we've gone.

A lot of credit goes to the bowlers." It was a special day for Tim Bresnan who bowled economically at the start of the New Zealand innings and then made 23 off 17 balls when it was most needed, after Luke Wright's dismissal, to be named a welldeserved player of the match. England will play their first semi-final of the World Twenty20 after having failed to make it to the final four of two previous editions.

Published in the Express Tribune, May 12th, 2010.