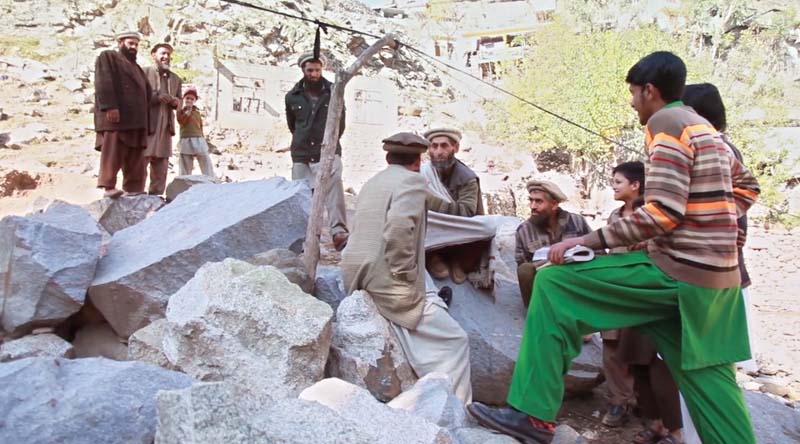 ---
ISLAMABAD: A sessions judge in Kohistan told the Supreme Court on Thursday that only an exhaustive inquiry could determine the truth about the honour killing of five girls in June 2012.

Khyber-Pakhtunkhwa police claimed last month that the girls were still alive. The case made headlines four years ago and the then CJP Iftikhar Chaudhry took suo motu notice of the alleged killings. But the case was dismissed on June 20 the same year after a delegation visited the Kohistan village and found "no evidence of the murders".

Kohistan video scandal: Fact-finding mission returns, but not empty-handed

The case was reopened in August this year when Afzal Kohistani – on whose application the former chief justice took suo motu action – filed a fresh plea, informing the apex court that he had new evidence suggesting that the girls and three of their brothers had been murdered.

On November 10, the Supreme Court ordered a sessions judge to visit Kohistan to verify the incident.

District and sessions judge Shoaib Khan submitted a report in which he stated that he and police officials concerned had visited the village. They tried to persuade the elders to allow them to take snapshots of the girls but their overtures were resisted. A mere recording of the statements of local residents and girls would bear no concrete results.

The sessions judge also sought NADRA's assistance.

The judge concluded that two girls, S* and B*, who appeared before him, did not match the ones in the video. "In the light of NADRA report, (one could) presume that other girls presented before us were also not the same girls discernible in the video."

The report stated that when the judge asked one of the girls, A*, about how her thumbs got scorched, she replied that it happened because of kitchen work.

SC tells Kohistan judge to submit fresh report

"The simultaneous burning of both thumbs without any damage to index fingers in both hands defies logic. All tribal elders are unanimous that the girls are still alive."

"Human observations are also not free from error and one can infer that the girls are either not alive or they have gone into hiding, fearing the consequences of the traditional approach of their elders in such cases."

*names have been withheld to protect the identity of the girls

Published in The Express Tribune, December 2nd, 2016.
COMMENTS
Comments are moderated and generally will be posted if they are on-topic and not abusive.
For more information, please see our Comments FAQ