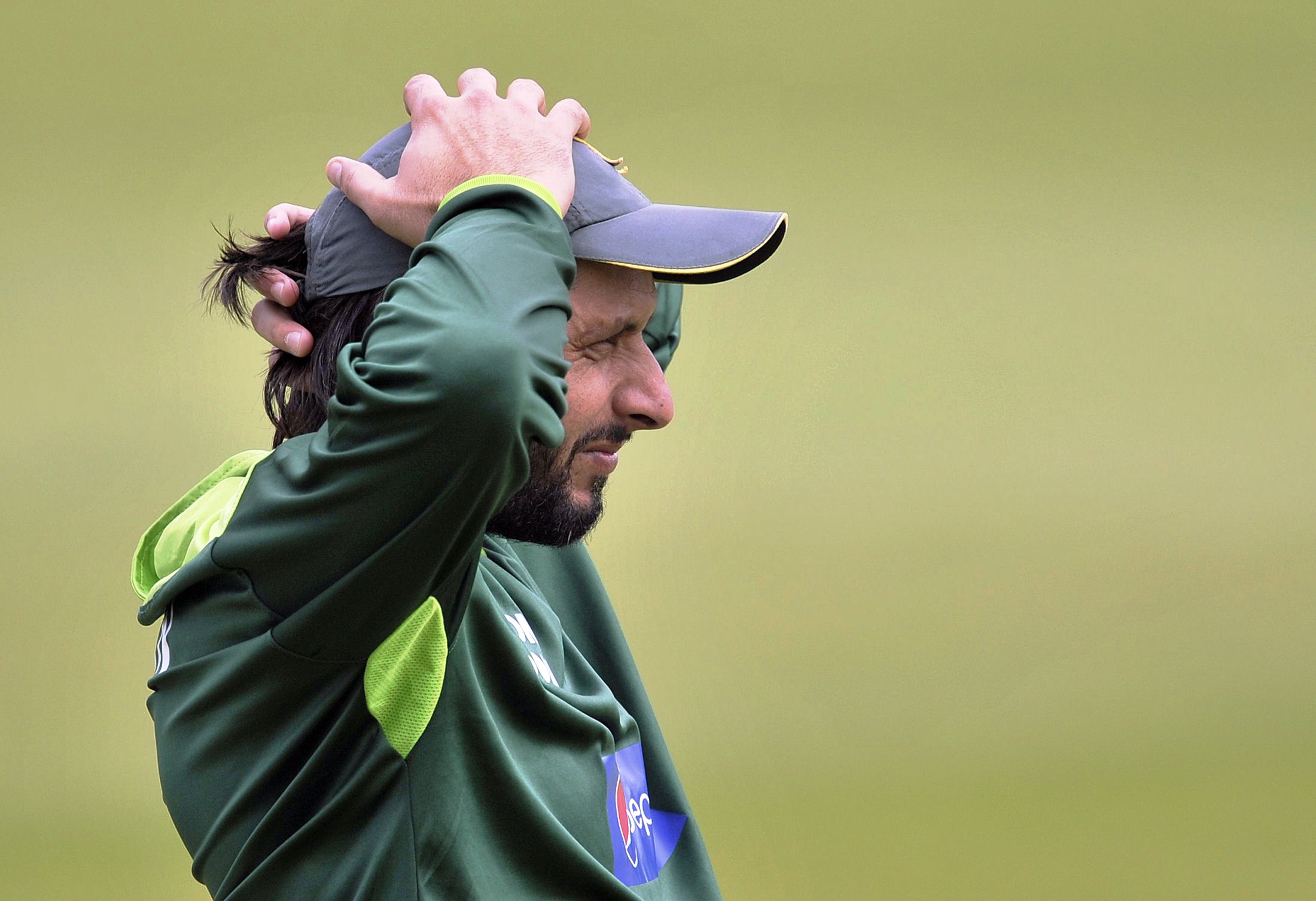 ---
KARACHI:
Statisticians were left baffled and cricket gurus scratching their head when Pakistan pulled off a shock semi-final qualification on Monday, which can be described as nothing short of miraculous.
The qualification, which required them to win over a steady South Africa and group leaders England to win over New Zealand seemed unlikely. And with a qualifying campaign which included a dependency on Australia beating Bangladesh, failing captaincy, batting collapses, dubious replacements, consistent losses and dropped catches, none were expecting Pakistan to even make it past the second round.
But come South Africa, Pakistan fired exactly when they needed to with superb catches, a one-two from the Akmal brothers – to bring Pakistan out of a dismal 18 for 3 after just four overs - and wicket-taking spinners to set up at least one portion of the victory conditions. Yet the odds were still stacked against them with the Kiwis putting up a fighting 149 run total and with England lacking would-be father Kevin Pietersen's firepower, a strange sense of dejavu prevailed amongst millions of Pakistani fans as they found themselves praying for an English victory.
Here we go again
Pakistan's qualification 'methods' were indeliberate and reactionary rather than planned and targeted and looked like a recast of the 1992 World Cup, when Imran Khan's "cornered tigers" (underdogs) won, exactly when it mattered the most, yet needed a lot of help from lady luck, as well as England. Pakistan had won only one of their first five matches and looked to be headed for a first round exit, only to win their last three pool games (including against previously undefeated New Zealand in their final pool match).
New Zealand lost only two games in the tournament, both against Pakistan who had a slightly lower run-rate than Australia, but received one point from their match against England which they looked set to lose (having made just 74 all out) until rain intervened. 17 years later, after getting thrashed earlier by England, Pakistan were rescued by the same team, who beat New Zealand to help Pakistan make the final-four, yet again, on net run-rate.
Looking ahead
With Australia as Pakistan's next likely opponents, the men in green will have to perform even better than they did against South Africa, given that the luck afforded to them by round-robin tournament structures will be replaced by knock-outs. Afridi's men will be clear underdogs, meaning they won't have anything to lose. Moreover, Pakistan's batsmen will prefer to take the Australian bowlers head-on, given the kind of wicket at St Lucia.
Pakistan now have momentum and anything is possible in Twenty20. What we can realistically expect them to do is to put in their best when it matters and hope for luck, momentum, a few stellar performance and the heavens to be on their side.
LUCKY CHARMS
Umar Akmal comeback
With dismal innings and unceremonious dismissals throughout the tournament, Umar finally fired when it mattered the most, consuming 33 balls to hit a half century with was adorned with four sixes and two fours.
Akmal brotherhood
Kamran, dangerous because of his furious bursts of slogging, had his lucky day and partnered with his brother to fight back hard with two massive sixes and kicking up the run-rate for Afridi and Umar to finish the job.
Saeed Ajmal 'doosras'
Bowling his full overs, Ajmal took the crucial wickets of Kallis, de Villiers and Boucher and silenced a potential last-minute batting star in Botha with his 'doosras'. He conceded only 26 runs and gave his tournament's best..
Rock-steady Eoin Morgan
England's mister reliable adapted well to the situation, coming down the order to score 40 runs, pairing up with Tim Bresnan to capitalize on the opener's fiery start to take England, and Pakistan, into the semi-finals.
Also read: Shahid Afridi's exclusive interview with Express.
Published in the Express Tribune, May 12th, 2010.
COMMENTS (40)
Comments are moderated and generally will be posted if they are on-topic and not abusive.
For more information, please see our Comments FAQ