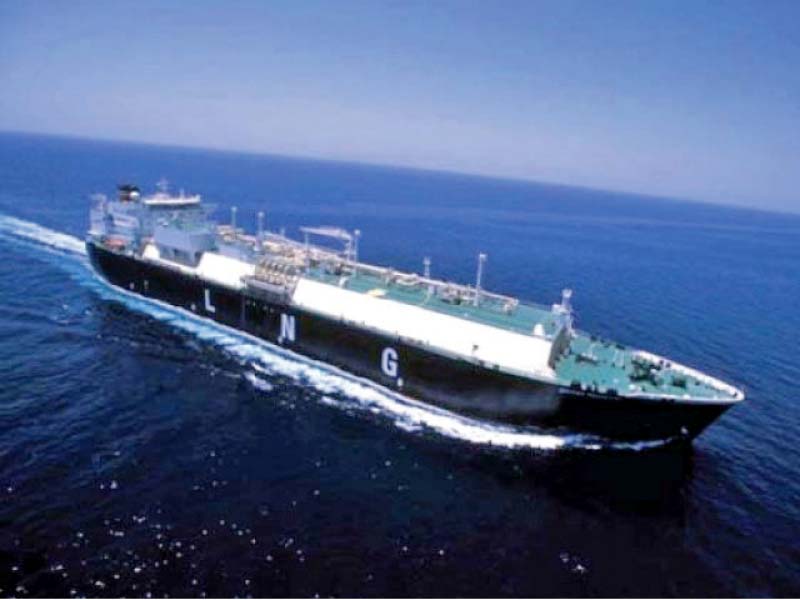 ---
ISLAMABAD: Pakistan and Russia have agreed on the price for the $2-billion North-South pipeline that will pump imported liquefied natural gas (LNG) from Karachi to Lahore to satisfy growing energy needs of Punjab. They will sign a commercial contract soon.

"The Foreign Office played a key role in finalising the gas price with Russia ahead of Brics summit in October in order to muster Moscow's support against Indian influence," an official told The Express Tribune.

Pakistan, Russia meet today to discuss $2b LNG project

"India has abandoned Russia and gone into the US camp, prompting Pakistan to forge strong ties with Moscow for gaining vital support at the international level."

In a major friendly gesture to Pakistan, Russian President Vladimir Putin has not endorsed Indian Prime Minister Narendra Modi's stance accusing Islamabad of sponsoring terrorism.

According to officials aware of the development, the North-South pipeline will be the first major Russian investment in Pakistan after decades. Earlier, Russia had assisted Pakistan's largest hydrocarbon explorer Oil and Gas Development Company (OGDC) in search for energy resources.

Before the agreement on LNG price, the Economic Coordination Committee (ECC) had approved the constitution of a price negotiating committee to finalise the multibillion-dollar gas import contract with Russia.

Russia is a big exporter of gas to Europe, but the US is lobbying to drive away Moscow from this market. Washington's backing of the Turkmenistan, Afghanistan, Pakistan and India (Tapi) gas pipeline project is also part of that move to capture energy markets of Afghanistan, Pakistan and India.

Russia gets major supplies of gas from Turkmenistan and exports it to Europe.

"Russian investment in the LNG pipeline will open more avenues for investment in the energy sector," the official said, adding it was also interested in oil and gas exploration in Pakistan.

Pakistan awards $2 billion LNG pipeline contract to sanction-hit Russian firm

Power production is another area where Moscow has expressed interest and it has even offered electricity export to Pakistan.

Russia will build the North-South gas pipeline and charge a tolling fee for LNG supply from Karachi to Lahore.

According to the official, it had demanded a fee of $1.2 per million British thermal units (mmbtu) for gas supply. However, the negotiating committee agreed on a fee of 85 cents per mmbtu.

"It is the ideal rate for gas transmission; Russia will pour capital to build the pipeline," the official said.

At present, Pakistan is importing LNG from Qatar and local gas utilities are paid a total of 85 cents per mmbtu for gas transmission through their pipeline networks. The fee agreed with Russia is equal to the fee being charged by the gas utilities.

Earlier, Russian company RT Global, on which the US had imposed sanctions, was designated to implement the LNG pipeline project in Pakistan.

However, in a revised plan, Russia will get a special purpose vehicle registered in Pakistan. This will be a local company that will deal with the pipeline project.

The step has apparently been taken as a precaution, though the Ministry of Law is of the view that RT Global could work in Pakistan as companies facing US sanctions could not do transactions only with US financial institutions. They are not barred from working in other countries.

Published in The Express Tribune, December 1st, 2016.

Like Business on Facebook, follow @TribuneBiz on Twitter to stay informed and join in the conversation.
COMMENTS (7)
Comments are moderated and generally will be posted if they are on-topic and not abusive.
For more information, please see our Comments FAQ