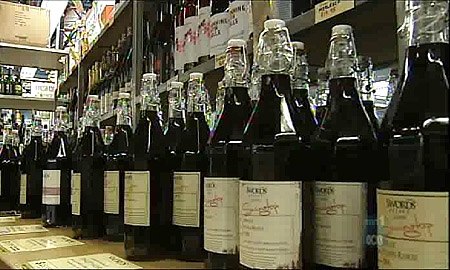 ---
KARACHI: Following the Supreme Court's order, Sindh's Excise and Taxation Department ordered de-sealing of licences of all the wine shops in Sindh.

The letter issued by the department on Tuesday allowed functioning of all trade of potable liquor at wine shops, hotels, and clubs to re-open their business.

"Since the order of SHC has been set aside by apex court, therefore the previous position of the wine shops and their related businesses is restored," the letter said.

SHC used suo motu powers to revoke liquor shops licences, SC says

The director excise also asked the excise and taxation officials working in each district to check the stock of wine shops at the time of de-sealing and report to head office immediately.

Minister for Excise and Taxation Mukesh Kumar Chawla said they suspended the licenses on SHC orders and re-opened following the apex court set aside it. "My department generates around Rs4.5 billion annually from [license fee] 120 wine shops operating in the province," he said.


Published in The Express Tribune, November 30th, 2016.