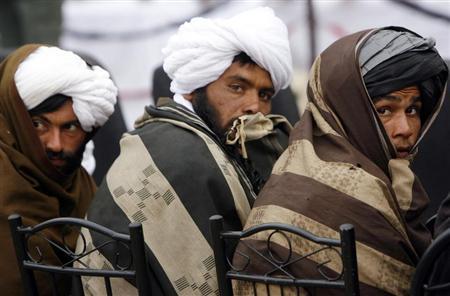 ---
After operating allegedly out of Pakistan for over a decade, Afghan Taliban leaders might have moved back to their homeland to establish their permanent presence, the Associated Press reported on Sunday.

If confirmed, the move would be a sign of the Taliban's confidence in their fight against the US-backed government in Kabul and could also indicate an attempt by the militants to distance themselves from Pakistan.

Three Afghan Taliban leaders arrested

The Taliban leaders have allegedly been based in Pakistani cities, including Quetta, Karachi and Peshawar, since their rule in Afghanistan was overthrown in the 2001 US invasion. Taliban spokesman Zabihullah Mujahid said the leadership shura, or council, relocated to Afghanistan 'some months ago', although he would not say to where.

One Taliban official said the shura had moved to southern Helmand province, which the insurgents consider to be part of their heartland and where most of the opium that funds their operations is produced. The official refused to be identified because of security reasons.

Other Taliban sources said the justice, recruitment and religious councils had also moved to southern Afghanistan. The statements could not be independently confirmed.

Afghan President Ashraf Ghani's office said it had no confirmation that any such move had taken place. "No intelligence confirms that the Taliban has shifted its shura to Afghanistan," said Haroon Chakhansuri, Ghani's spokesman. "We still believe they are still operating in their safe havens outside Afghanistan."

Mujahid, however, said Kabul officials were aware of the moves, prompted by battlefield gains that the insurgents believed would put them in a strong position once talks with the Afghan government aimed at ending the war were restarted. Dialogue broke down earlier this year.

Peace with Taliban: Afghan leaders push for talks

A senior Taliban commander, Asad Afghan, told The Associated Press the move would consolidate the insurgents' military gains and help lay the ground for a dominant position if and when peace talks resume.

"We are in the last stages of war and are moving forward," said Afghan, who is closely involved in formulating the insurgents' war strategy.

"We are the real government in Afghanistan," he said. The move across the border would give the movement "more focus" at a time it needs to be "quick, clear and more secure about our decisions."

Published in The Express Tribune, November 28th, 2016.