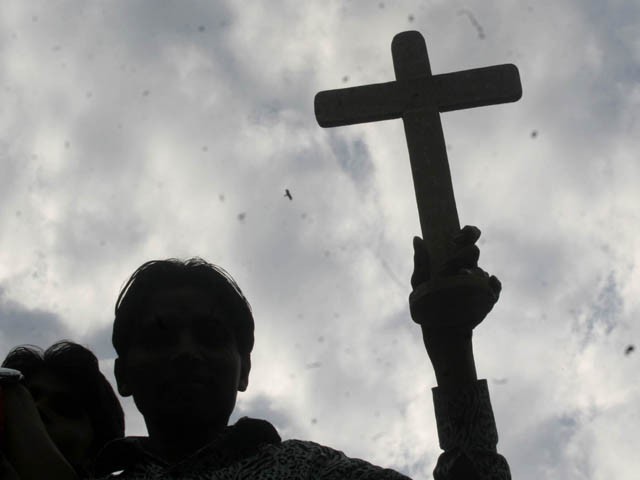 ---
SUKKUR: The secretary-general of Jamiat Ulema-e-Pakistan (JUP) - Noorani, Shah Ovais Noorani, has said that his party will not accept the recently adopted bill banning forced conversion because it is 'against the spirit of Islam'. The bill, the first of its kind in Pakistan, was passed in the Sindh Assembly recently to promote religious freedom and protect the rights of minorities.

Addressing a press conference at Jamia Ghousia in Sukkur on Sunday, he said that any non-Muslim child who can differentiate between good and bad can embrace the religion of their choice, referring to a clause in the law that says conversions undertaken before the age of 18 will not be recognised. This clause has been added to safeguard the rights of children and prevent forcible conversions.

"Many Syeds and Pirs are sitting in the Sindh Assembly and I am confused how they have adopted such a bill," wondered Noorani, who claimed he had contacted other religious parties to 'carve out a strategy against the bill'. There are no representatives of the JUP in the Sindh Assembly.

COAS appointment

Talking about the appointment of the new chief of army staff (COAS), Noorani said the whole nation is praying for the success of the new COAS and is ready to support him. He paid tribute to outgoing army chief Raheel Sharif and said he served with utmost professionalism and dignity. "Clash between different institutions is not good for national interest," said the JUP leader. "The new COAS has to face many challenges, including successful completion of the China-Pakistan Economic Corridor (CPEC), increasing violations by India on the Line of Control, working boundary and others."

He attributed stability in country's economy to CPEC, which according to him, on completion will open avenues for jobless youth throughout the country. Besides this, he said the Gwadar Port will also prove a game-changer for Pakistanis, especially unemployed youth in Balochistan.

According to Noorani, the wrong policies of former military dictators Gen Ziaul Haq and Gen (Retd) Pervez Musharraf have caused considerable damage to the country. "Pakistan Peoples Party's democratic government completed its tenure and the Pakistan Muslim League - Nawaz government, too, will complete its tenure," he added. "This is good for democracy and democratic institutions."

It is ironic that the Council of Islamic Ideology is not given importance and instead parliament is passing many bills to fulfil the agenda of the West, he said. "Pakistan was created in the name of Islam and therefore any un-Islamic law will not be tolerated," he warned.

Published in The Express Tribune, November 28th, 2016.

 
COMMENTS
Comments are moderated and generally will be posted if they are on-topic and not abusive.
For more information, please see our Comments FAQ