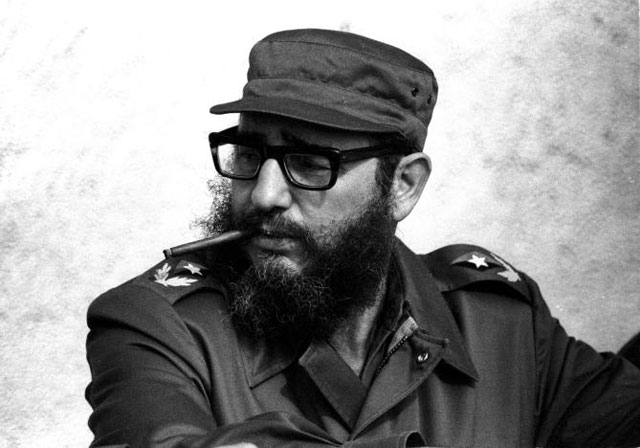 ---
HANOI: Communist heavyweights China and Vietnam were swift Saturday to lament the death of Fidel Castro, with Hanoi's state media leading tributes to the loss of a "great friend and comrade".

Under the stewardship of Castro, the cigar-chomping socialist figurehead who died Saturday aged 90, Cuba showed solidarity with communist Vietnam in its war against US invaders.

Cuba's Fidel Castro in his own words

State-controlled media in the Southeast Asian nation was awash with tributes to Castro, who led his country from 1959 to 2008 when he handed over power to his younger brother Raul.

Mourning Castro's death the Vietnam News Agency said "for all Vietnamese, Fidel was a great friend, a comrade and a very close brother".

It added that he had been "a pure symbol of true internationalism in the fight for independence of nations."

Bearded Castro, a thorn in America's side, first visited Vietnam in 1973 as a sign of communist kinship two years before the north drove out the US army.

As a sign of those enduring ties, Vietnam's President Tran Dai Quang was among the last heads of state to visit the firebrand Cuban revolutionary, meeting Castro on November 16. The adoration extends to the Vietnamese public.

Here's everything you need to know about Fidel Castro

Pham Tran Van, an army colonel during the Vietnam war, told AFP of his admiration for Castro as a "true communist." "Fidel Castro was like our President Ho Chi Minh. He was the symbol of the endless struggle for .... freedom," the 78-year-old added.

Ties between communist China and Cuba warmed especially following the collapse of Soviet Russia, the Castro government's biggest sponsor.

China Central Television (CCTV) ran a commentary, explaining that Cuba was "the first country in the Western hemisphere" to establish diplomatic ties with Beijing.

"Fidel Castro admired Mao Zedong and... regretted not being able to get to know him," added the commentary, describing the two nations as "good comrades". Castro visited China for the first time in 1995.