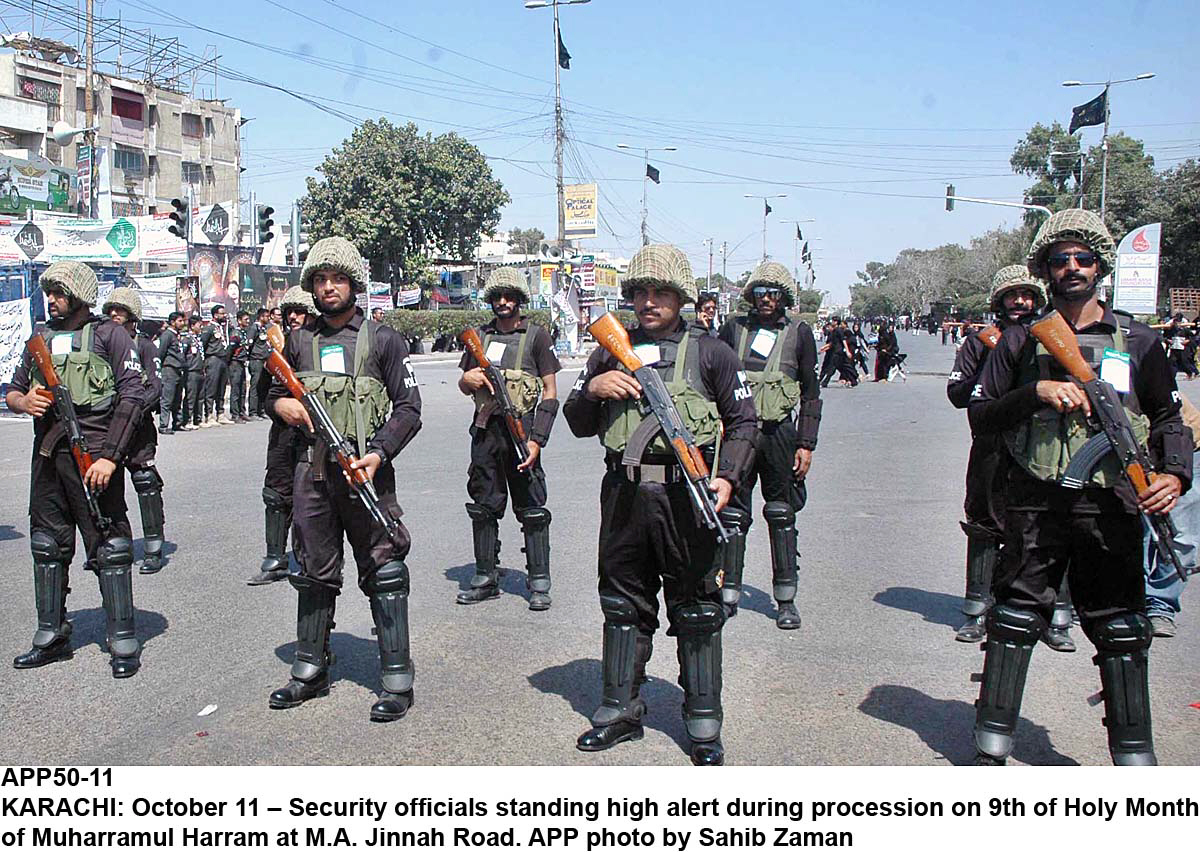 ---
KARACHI: The ongoing operation in Karachi may have curtailed targeted killings, kidnappings for ransom and other major crimes. However, street crime has seen a surge since the operation began.

The Karachi operation was kicked off on September 5, 2013, on the directives of Prime Minister Nawaz Sharif. Since then, the Karachi police and Sindh Rangers have claimed to have apprehended nearly 100,000 suspects. However, law enforcers have failed to control frequent incidents of street crime, as more than 52,552 citizens have been deprived of their valuables from January to October 2016. This includes 23,016 vehicles - 1,518 four-wheelers and 21,498 two-wheelers - and 29,536 mobile phones.

Street crime rampant

According to Citizens Police Liaison Committee (CPLC) statistics obtained by The Express Tribune, the theft of vehicles rose in the three years since the operation began.

Between 2010 and 2012, 70,771 vehicles - 14,275 four-wheelers and 56,496 two-wheelers - were stolen, while in the three years from 2013 to today, following the start of the operation, 102,593 cases of vehicle theft, 12,006 four-wheelers and 90,587 two-wheelers - were reported in Karachi.




As law enforcement agencies speak of their success in the ongoing operation against terrorists and banned outfits and militant wings of political and religious organisations, Karachiites are still facing the same threat of street crime.

Citizens' issues

"I'm not concerned about the targeted killings, kidnapping for ransom or extortion because neither am I affiliated with any political or religious party nor am I a business tycoon. I am a common citizen," said a resident of Nazimabad, Haris Wakil. "I am concerned about street crime. Every citizen should have the right to drive or park their car [safely] and talk on a mobile phone without fear of it being snatched."

Citizens also complained that they faced problems when approaching the police to register their complaints or to get their vehicles back. They said the police are often involved in the crimes themselves. "Without chai pani [bribes], you cannot register your complaint or get your vehicle back," lamented another concerned citizen, Khurram. He complained that there is a close coordination between thieves, the local police and the Anti-Car Lifting Cell (ACLC) police. "Once a thief backed by the ACLC lifts your vehicle, he hands it over to the police station [concerned] after taking his charges from the police officer concerned and then the officer takes double or triple the money from the complainant to hand over the vehicle," he explained.

Rise in Islamabad street crimes

Cause

Many vehicles are stolen solely for their accessories. "You would find a higher number [of stolen cars] if the police actually registered all the cases," explained a senior police official requesting anonymity. "Most of the vehicles are only lifted to steal their accessories such as CNG cylinders, car tape or mirrors. In such cases, the police usually do not register a case and the owner finds the car within a day or even a couple of days."

The officer said that there are two main reasons for not registering a proper FIR in such cases - usually the policemen concerned are also involved or the police officials do not want to register a case because it damages the credibility of the police station or the relevant SHO.

ACLC chief Manzur Ali Khatiyan, however, refused to comment on the issue.

Police officials believe there are multiple reasons behind the failure to eliminate street crime completely. "You will see always [street crime] until there is a proper mechanism put in place to eliminate its roots," explained SSP Saqib Ismail Memon.

He said usually criminals sell the vehicles or mobile phones but when they cannot sell the entire vehicle or phone, they sell the spare parts. "Weak prosecution is also an important reason [why street crime cannot be curbed]. We arrest them but they get bail and again start criminal activities," the officer lamented.

Published in The Express Tribune, November 26th, 2016.
COMMENTS (2)
Comments are moderated and generally will be posted if they are on-topic and not abusive.
For more information, please see our Comments FAQ