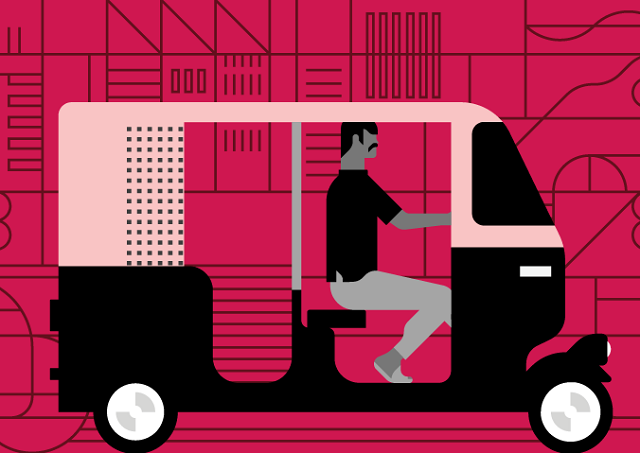 ---
[brid video="80695" player="7247" title="Uber finally launches rickshaw service in Karachi"]

Ride-hailing behemoth Uber has finally rolled out its rickshaw service to Pakistan's most populous city.

"Starting today, Uber riders in Karachi can request a rickshaw with the convenience and affordability of Uber" a statement on the company's website read.

And there's more good news. Uber is offering the new service for free till the end of this week. Users can enjoy 5 free uberAUTO rides up to Rs 75 each from today till Sunday, November 27th.






The new service, which is pegged as affordable and easy to navigate even through the worst of traffic jams, was first unveiled last month. However, it was limited to customers in Lahore only.

https://twitter.com/Uber_PKR/status/801679366900117504?ref_src=twsrc%5Etfw

Rickshaws are a popular means to get around in the metropolis. UberAuto service can possibly end the hassle of hailing rickshaws on the road and negotiating rates in Karachi.

The ride-hailing app has also released rates for its service which are cheaper than UberGo services. UberAuto service is priced at Rs3/km and Rs1/min. This would mean that a ride from Atrium to Burnes Road would cost an estimated Rs50 though actual fares may vary.






Uber has been rolling out timely updates for its services in face of serious competition from arch-rival Careem. The move also pitches it against Travly. A ride-hailing service with local origins, Travly started off as a start-up three years ago and was able to raise $200,000 in seed investment from Cres Ventures.
COMMENTS
Comments are moderated and generally will be posted if they are on-topic and not abusive.
For more information, please see our Comments FAQ