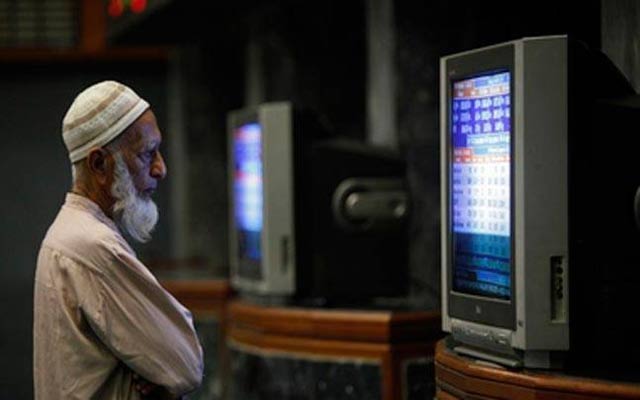 ---
The first-ever auction of three licences for Direct-to-Home licences in Pakistan concluded on Thursday with Rs14.6 billion as the pledged sum.

The auction began on Wednesday and concluded after 15 hours of bidding. The highest bid was raised by Mag Entertainment for Rs4.91 billion, followed by M/s Shahzad Sky for Rs4.90 billion and M/s Star time for Rs4.89 billion respectively.


PEMRA receives offers for Pakistan's 1st 3 DTH Licenses for Rs.4898 million each from M/s Mag Entertainment, M/s Shahzad Sky & M/s Startimes

— Report PEMRA (@reportpemra) November 24, 2016


Bidders will be issued the three licences after receiving clearance from the interior ministry and security institutions, and will be required to submit 15 per cent of the licence fee in first installment, 35 per cent in second installment and rest of the fee in third installment.

Bidding tops Rs4.6b for DTH licences

Congratulating the winning companies, Pakistan Electronic Media Regulatory Authority (Pemra) Chairman Absar Alam said the initiative was going to be a game-changer for Pakistan's electronic media industry. "To date, this is the biggest investment in Pakistan's electronic media history," he said.

Alam earlier said the bidding process was made transparent in every way and added that DTH services, once launched, will create more employment opportunities in the country. "Pakistan's media industry will progress and the national economy will flourish," he said, adding that as per the estimates and feasibility studies carried out by Pemra experts, the overall investment would be $450m ($150m each) which could rise up to $750m in the next two years. These estimates do not include the bidding proceeds, he clarified.

PBA will not give content to PEMRA's DTH licensees: chairman

Eleven companies took part in the auction for three DTH licences, the base price for which was set at Rs200 million. All participating companies took part enthusiastically.

Launch of the DTH technology had been pending since 2003 as the authority had to overcome several stumbling blocks and counter challenges like litigation, stay orders and opposition from cable operators and Pakistan Broadcasters Association (PBA) in order to make it a success.