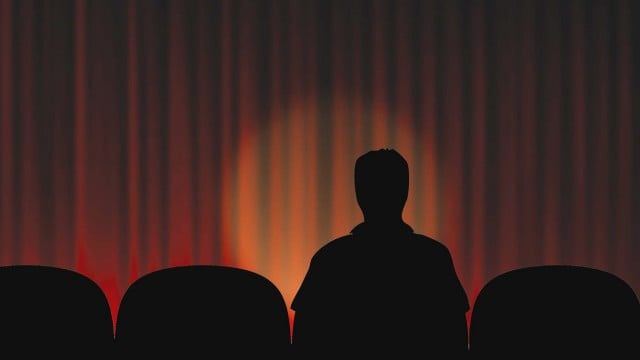 ---
KARACHI: The decline of the Pakistani film industry has affected cinemas across the country but for Karachi, which once had over 100 cinemas, the repercussions are devastating.

M.A. Jinnah Road, that once housed as many as 20 cinemas is now left with only three large cinemas, Capri, Prince and Nishat. At one point in time, Karachi had 113 cinemas - today, it only has 36 cinemas. Out of these 36, only a few follow censorship policies, leaving very limited choices for people. Karachi's Nishat Cinema was inaugurated by Fatima Jinnah on December 25, 1947.

It was in 2006 that the theatre was renovated with a 'royal look' featuring tiled floors and a comfortable seating arrangement. At that time, Nishat showed the colour version of the classic Indian film Mughal-e-Azam. Unlike Nishat, Capri Cinema is refurnished regularly, according to its spokesperson Chaudhary Ashraf. The theatre has a seating capacity of 850 and its management plans to renovate the entire building. Since it is one of the few cinemas that has a parking lot, Capri Cinema is preferable for those who do not want to leave their cars on the busy M.A. Jinnah Road. Karachi's Prince Cinema is no longer maintained by its owner who is currently unwell.

According to an insider, the present management does not seem to have any interest in improving the state of a theatre often attributed to be dark and dim. "People do not even think of visiting this place now. [I] remember in 2004 when news flashed across the local media about 30 sex workers and 100 men that were reported to be their customers. They were caught during a raid, conducted by police officials under the directives of the then Sindh Home Minister.

The place no longer bears a reputable name," said a movie buff. "I personally like to go to Nishat Cinema and to a large extent Capri Cinema too. Since the air-conditioning system is good and the toilets are clean, well-to-do people also go to these cinemas. My friends and family prefer either of the two," said an avid cinema-goer. Talking about Cineplex Karachi she said, "It is a glorified TV screen with a poor sound system that makes the place highly undesirable". "Nothing can be compared to Nishat and Capri.

A family can go there and enjoy and to a great extent, even a visit to Bambino Cinema is not bad at all," she further said. With their number falling aggressively, not only is the condition of cinemas under threat but they are often reckoned to be on the verge of extinction. Cinemas need to be safeguarded against plaza building mafia that takes possession of cinema property at lower rates for the construction of shopping malls and other commercial buildings.

Published in the Express Tribune, May 12th, 2010.
COMMENTS
Comments are moderated and generally will be posted if they are on-topic and not abusive.
For more information, please see our Comments FAQ