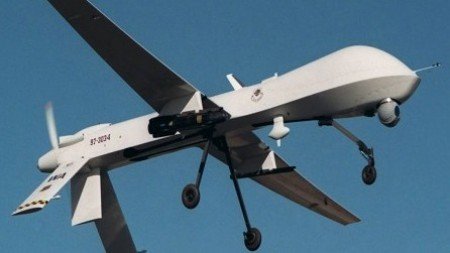 ---
MIRANSHAH:
Twenty one people were killed in two US drone strikes in the Datakhel area and the Ghorak area of Miranshah in North Waziristan Agency on Tuesday.
In the first strike five drones fired a barrage of 10 missiles into a compound in the area of Darakhel, which killed 14 militants. Their targets were vehicles parked in and outside the compund.
At least 7 other militants were killed and four other sustained serious injuries in the second strike when a drone fired two missiles at a militants' vehicle in the Ghorak area.
The two strikes in one day take the total number to four in this month so far.