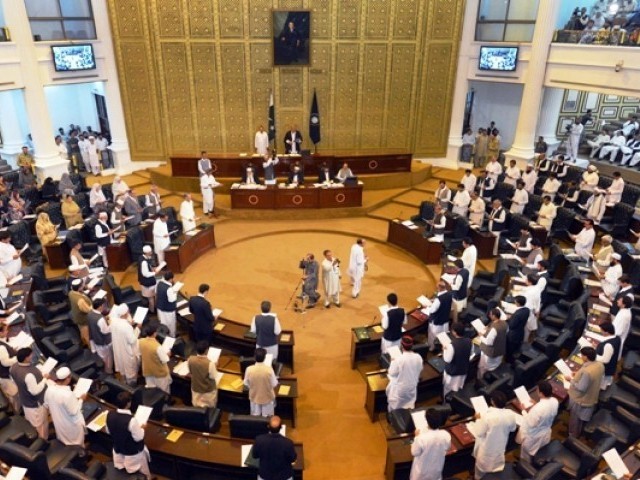 ---
PESHAWAR: The Khyber-Pakhtunkhwa Right to Information (RTI) commission in its annual report has expressed dissatisfaction over not extending the RTI act to the Provincially-Administered Tribal Areas (PATA) and requested the federal government to extend the law to the region.

The annual report, a copy of which is available with The Express Tribune, stated that "with utmost regret, most of the application/request through RTI received is from PATA, but the RTI Act-2013 hasn't been extended to PATA regions, including Malakand Division".

The commission has requested the federal government for effective measures to extend the RTI law to PATA "in the larger interest of the public".




The report said: "Between April 2015 and June 2016, a total of 1,771 requests were filed by the citizens to the RTI commission, of which 1,409 complaints have been resolved while 397 are under the process which will be resolved in due course of time."

According to the report, in the total 1,771 complaints, women have filed just 215 complaints.

The elementary and secondary education department has received the maximum 662 complaints, of which over 50% are resolved followed by 548 complaints received by autonomous public bodies with only 67 complaints addressed. A total of 341 complaints were received by the higher education, archives and libraries department, of which only 65 are addressed.

Balochistan to introduce new right to information law

Moreover, 42 complaints were addressed by the local government department out of the total 220 complaints received.

RTI's spokesperson Hasan Khan told The Express Tribune that the large number of complaints received by the RTI was an indication of the fact that slowly and gradually citizens' awareness about the RTI is increasing and they are using it to address issues of public importance.

The report also showed concern over delays in response from the designated public information officers (PIOs) in each public office to entertain complaints relevant to their departments.

"The PIOs usually don't entertain the request immediately because they are assigned this [to entertain complaints] as an additional charge without remuneration," the report read, adding this issue needs to be rectified.

The report further suggested that the administrative secretary/head of the public body should be designated as the PIO to ensure smooth supply of information under the RTI Act to complainants.

Right to information: K-P's law judged ahead of other provinces

Moreover, the report also expressed concern that some public bodies are reluctant to provide the information requested by people. The report suggested that the old-fashioned office pattern to write to the authority concerned for the provision of relevant information should need to be replaced.

"The old-fashioned pattern may be overhauled and should be replaced with a telephone call or email-based correspondence [within and outside the departments] for timely reply to the information seeker," the report suggested.

Published in The Express Tribune, November 23rd, 2016.