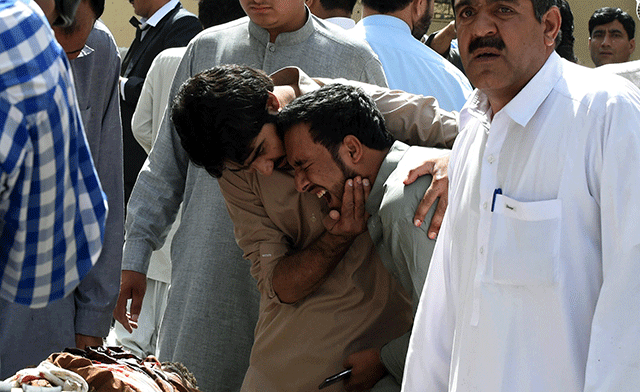 ---
KARACHI: Pakistan's "War on Terror" has cost the developing country a whopping $118 billion so far, a new central bank report has said, an amount equivalent to well over one third of its gross domestic product.

The central State Bank of Pakistan (SBP) released its annual report on Thursday showing extremist violence cost the country $118.3 billion in direct and indirect losses from 2002 to 2016.

Pakistan lost 7,000 to terror in 2015: study

"Both economic growth and social sector development have been severely hampered by terrorism related incidents," the bank said in the report.

Pakistan became a pivotal US ally in the battle against extremism after the September 11, 2001 attacks spurred the US invasion of neighbouring Afghanistan.

A Coalition Support Fund (CSF) was approved by the US to support Pakistan in the war, with an annual release of around $1 billion since 2002. By last year Pakistan had received a total of $14 billion under the CSF.

Zarb-e-Azb laid strong foundation for peace: COAS

The country has also been waging a fight against home-grown militant insurgents since at least 2004.

The bank said that apart from causing immeasurable human suffering, including casualties and mass displacement, the war had helped drive away foreign investment, stall domestic investment, freeze exports, and slow down trade.

Modi has learnt what Pakistan is capable of: army chief

Pakistan has carried out major military offensives against al Qaeda and the Taliban in its border tribal regions that have sapped their strength, with overall levels of militant violence dropping drastically in 2015 and 2016.

The economy, meanwhile, is improving, with the IMF saying in October that the country has emerged from crisis and stabilised its economy after completing a bailout programme.
COMMENTS (2)
Comments are moderated and generally will be posted if they are on-topic and not abusive.
For more information, please see our Comments FAQ