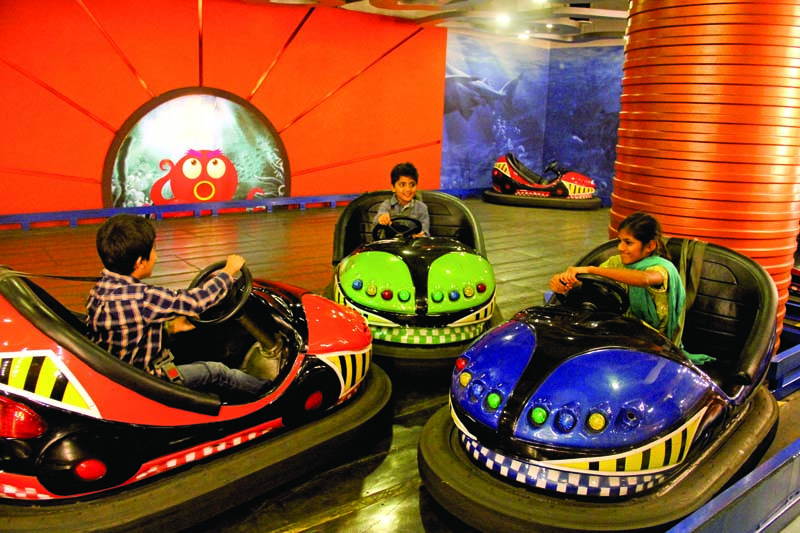 ---
KARACHI: To celebrate Universal Children's Day, which is observed every year on November 20, Ocean Mall, Clifton opened its gaming area doors for young kids on Friday, where free-of-charge games, face painting, a magic show and snacks were available.

Children enjoyed themselves at the event as they took part in activities organised at Atlantis, which is an indoor theme park situated inside the mall. The event began at 5pm and continued till 7pm.

This event has been organised for the first time, said Tehmina Khalid, who was one of the organisers of the event. Khalid said that they will try to arrange a similar event every year, so that children can take part in such fun-filled activities. She added that another attraction of the event is that celebrity mothers have also been invited, along with their children. According to her, through this they provide them with an opportunity to spend time with their children because they hardly get time to do so.

TV actress Saadia Imam, who attended the event with her two-year-old child, said it has given her an opportunity to take some time out from her schedule for her child and also meet other people. According to her, the best part of the event was that it was not only for celebrities but instead it was a meet up of many mothers and their children.

Moiz Ahmar, who was playing on a toy motorcycle, said he visits Atlantis once a week with his mother but is only allowed to play a certain number of games. He added that he really enjoyed the event and has played the motorcycle racing game at least six times. Sehar Agha, a mother who attended the event with her two children, told The Express Tribune that it was a fun party for her children, which she also enjoyed herself.

Ocean Mall owner Aaliya Sajjad said it feels good to arrange such events for young children. She added that they will continue to hold this event in the future and children will be able to enjoy fun activities for free.

Published in The Express Tribune, November 19th, 2016.
COMMENTS
Comments are moderated and generally will be posted if they are on-topic and not abusive.
For more information, please see our Comments FAQ