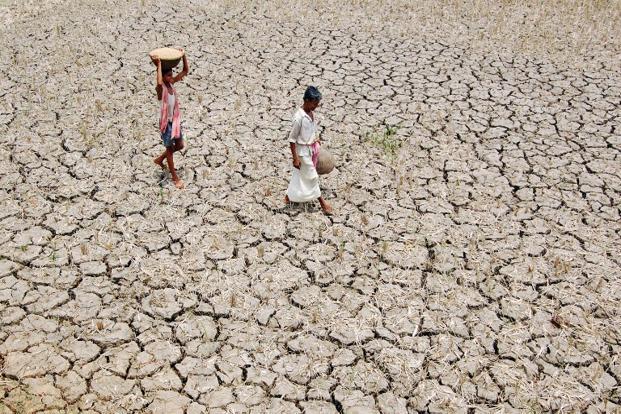 ---
ISLAMABAD: The on-going dry spell across the country has caused a drought-like situation but, unfortunately, Pakistan lacks a comprehensive drought management plan to reduce risk of its impact on humans, crops, forestry and livestock.

Experts have termed the drought-like situation alarming and fear that if there's no rainfall by the mid of December, then Pakistan will face serious consequences –both in the short and long term.

Drought and water shortages

An official working in the water sector, who wished not to be named, said: "The issue of a drought-like situation is far more important than the Panamagate scandal.

"It is expected that it will have adverse impact on the economy, agriculture, forestry and people's health. But it is being ignored both by the government and opposition political parties."




The official said at present there is a need to have a proper water recycling system in the country to use around three million acres feet of water which is wasting every year.

"Currently, Pakistan does not have water recycling plants to help overcome the issue of water scarcity," said the official.

Meanwhile, Dr Muhammad Ashraf, Chairman Pakistan Council of Research in Water Resources (PCRWR), told The Express Tribune, "The on-going dry spell is already affecting our winter crops and a slight delay in rains in rain-fed areas will have an adverse impact on it which will definitely affect our economy.

Pakistan's decades of winning drought

"However, to overcome water shortage, people are massively using groundwater due to which its level is also declining at an alarming rate and if it will continue then time is not too far when people living in urban areas will face difficulty to consume water for drinking and other purposes at home," he said.

Dr Pervaiz Amir, environmental, forestry and water expert, said, "Smog along with dry spell is affecting the country, but no one is taking it seriously. This situation is more devastating than a flood as it has long-term impact."

Published in The Express Tribune, November 18th, 2016.