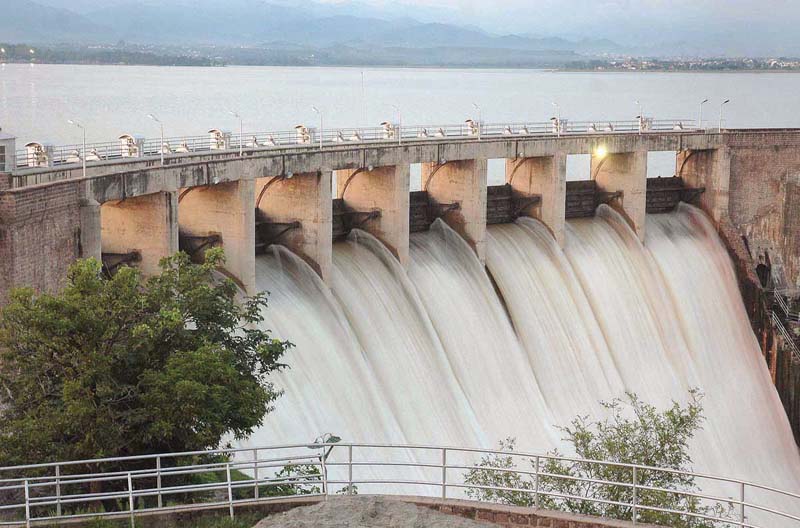 ---
RAWALPINDI: The supply of water from Rawal Dam to the garrison city of Rawalpindi was suspended on Wednesday after an 11-kilowatt transmission line broke down and failed to provide electricity to a Wasa feeder.

The line broke down near Islamabad Club at  about 6am.

Wasa authorities restarted operations through the use of generators. However, they were unable to resume complete supply to Rawalpindi's urban areas and those under MES control.

Power Generation: Centre releases Rs240m for two projects in G-B

Wasa gets around 24 million gallons of water per day from Rawal Dam. The essential resource is mainly supplied to urban areas of the city and localities under MES control.

The city requires some 55 million gallons per day. The other sources of water for Wasa are 354 tube wells and a share coming from Khanpur Dam through the Rawalpindi Cantonment Board.

The prevalent dry spell has already exasperated the water supply situation in the city. Power to the Wasa feeder could not be resumed till the filing of this report.




When contacted, Wasa Managing Director Raja Shoukat Mahmood confirmed that a power failure caused the problem.

About supply through generators, the MD said the machines could not provide the full supply of water. He added the staff had to switch off the generators after every two or three hours to give them a rest.

Responding to a question, Mahmood said there would be no shortage of water in the city. He noted the agency stored water from Rawal Dam in big underground tanks located at different areas of the city.

'Power loom sector on verge of destruction'

He said the supply from underground tanks was pumped to overhead ones so that it could reach housing units. The MD pointed out that WASA stored water in the tanks to full capacity by using the generators.

However, Mahmood warned that the situation could take a serious turn if power supply was not restored in the next one or two days.

He stated that Wapda staff was carrying on with repair work without a break since the morning. He hoped Iesco workers would be able to complete repairs by Wednesday night.

Published in The Express Tribune, November 17th, 2016.