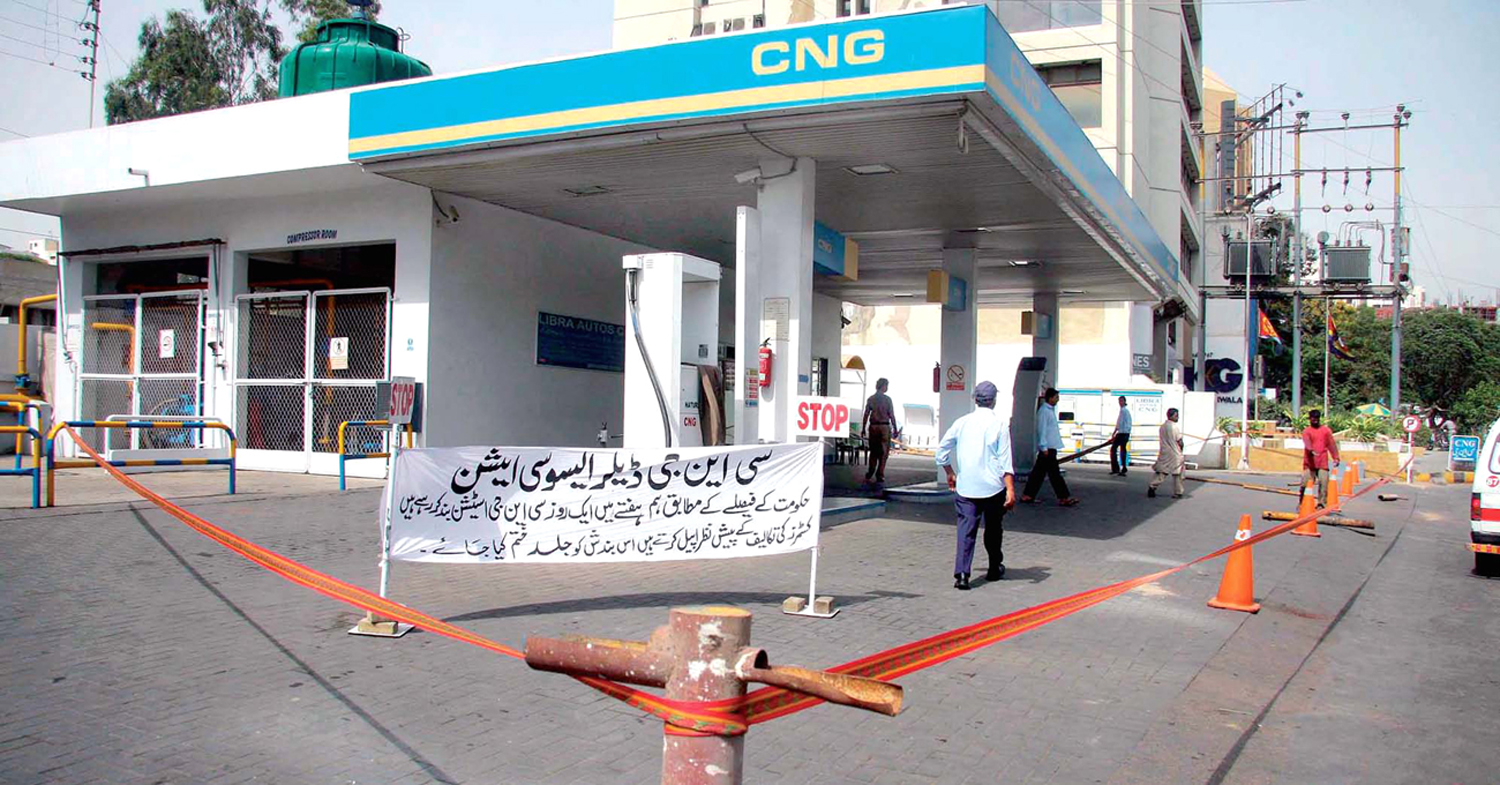 ---
As part of energy conservation measures, CNG stations will remain closed in Punjab and Khyber Pakhtunkhwa on Tuesday.
The decision to close down CNG stations was taken after a consensus reached between all stakeholders. Under an approved energy conservation plan, supply of gas to filling stations in provinces will remain suspended for 24 hours.
SNGPL officials claimed quota of gas has been shifted from CNG to power generating houses to increase the production of electricity.