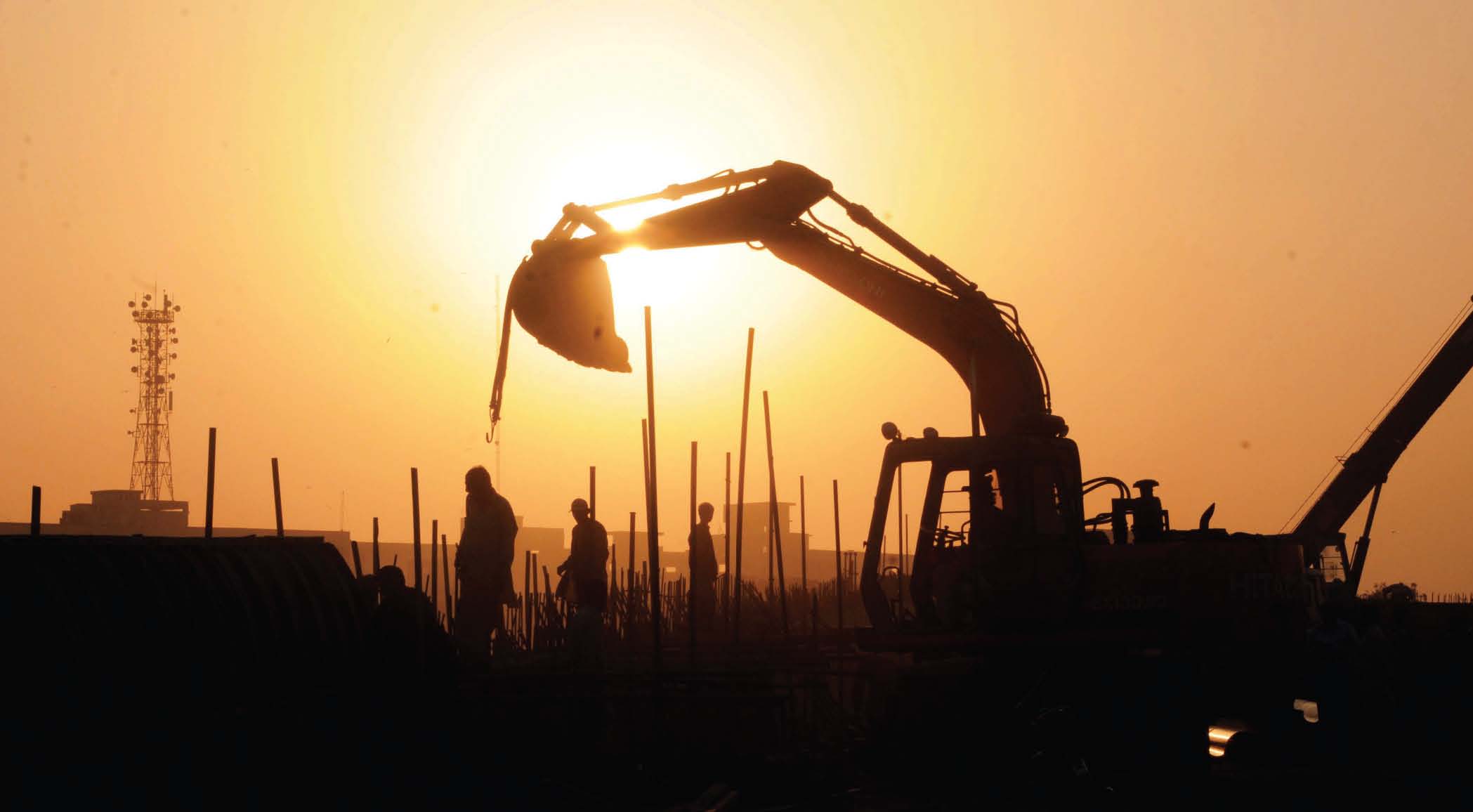 ---
KARACHI: The ongoing pace of unplanned urbanisation in most developing countries has resulted in cities becoming increasingly overcrowded, while also facing massive environmental degradation and lacking basic necessities.

Pakistan is no exception to this rule.

Experts have a broader consensus that urbanisation is a natural phenomenon, part of the economic transformation, and one cannot prevent it, which makes them realise that the blessings and curses of urbanisation are concomitant.

Pakistan is plagued with several issues; water scarcity, low investment in sanitation and infrastructure being one of the few.

Improved sanitation facilities are available to only 47% of the population and 23% of the population is subject to open defecation. What were once Lyari and Malir rivers have been polluted beyond their assimilative capacity and turned into effluent disposal channels.

This grave situation of human development indicators and environmental degradation certainly draws attention towards the role of public policy and its evident failure in Pakistan.

The provision of urban necessities to growing population is one of biggest challenges for the financial sustainability of the public sector. Specifically, when it comes is mainly constrained due to development incompatible federalism, structural impediments to public resource mobilisation and poor governance.

The federal government has major share in tax collection, as compare to provincial and local governments. Resource base for local tier is grants from federal and provincial governments and their own revenues. Instead of complimenting federal transfers with provincial and local taxation, the subnational government tends to substitute federal transfers over their own tax effort.

Therefore, with low fiscal space the subnational governments are persistently looking for alternative financing whether from international development institutions, loans, partnership with private sector and NGOs.

Provincial constraints

The provincial governments of Punjab and Sindh have enacted and created health, education, mass transit, building control authorities leaving local tiers virtually redundant. Sindh's case is more complicated in terms of two different systems for urban and rural local governments. Evolution of such federalism structure is inherently incompatible to decentralised urban development agenda.

Federal transfers to Punjab and Sindh for 2016-17 amounted to 61.8 and 64.2%, respectively, with provision of project foreign assistance of 6.8 and 3.4% of total budget, respectively, and the situation in K-P and Balochistan is even more disappointing.

The provincial revenues add up to roughly 30% of budget primarily due to untapped provincial tax base and substitution of federal transfers over own tax effort.

Likewise, the local governments are financially dependent on provincial and federal tiers. About 77.6% of Karachi Municipal Corporation's revenues are in form of provincial grants.

Given this very context, there is increasing focus of subnational governments to search for alternative modes of financing urban needs. Let's have a look on few relevant examples from international experience.

International cases

Izmit Yuvacik Dam in Turkey is the world's largest private sector participation for water infrastructure investment. In China, municipal governments have legitimate powers of extra budgetary revenues in addition to their shared revenues, to finance urban infrastructure.




Charges and fee, urban maintenance and construction tax are prominent examples of such revenues. To finance water and sewerage infrastructure Ahmadabad Municipal Corporation in 1997 raised municipal bonds backed by state guarantee with national government subsidy for tax incentives to cut down the interest cost.

In the US, there are two prominent forms of urban development financing, US bonds and internal revenues. Number of other financing options are available like bank loans, commercial paper, variable rate demand notes, bond anticipated notes, tender option bonds, municipal insurance bonds.

The alternative financing options are likely to raise the debt liability and subsidies burden to exchequer. Most of the water and sanitation projects, mass transit systems are largely subsidised and a very few of them generate ample revenues to cover operating costs.

Therefore, regarding the urban development agenda, the government has to decide whether to go for restrained indifference with thorough privatisation, public private partnership or broadening its own resource base. Whatever the option may be, certainly, fiscal sustainability will come through financial independence and fair taxation across the board.

The writer is a PhD Scholar and Research Associate at Center for Business and Economic Research, IBA Karachi

Published in The Express Tribune, November 14th, 2016.

Like Business on Facebook, follow @TribuneBiz on Twitter to stay informed and join in the conversation.

 
COMMENTS (2)
Comments are moderated and generally will be posted if they are on-topic and not abusive.
For more information, please see our Comments FAQ