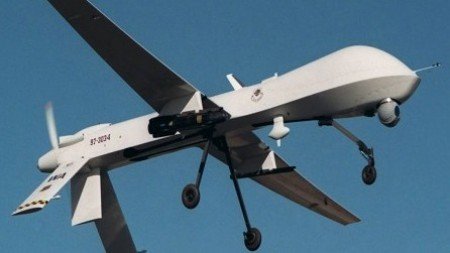 ---
MIRANSHAH: Fourteen people were killed in a US drone attack in the Datakhel area of Miranshah in North Waziristan Agency on Tuesday.

Quoting an anonymous security official, AFP said five US drones fired a barrage of 10 missiles into a compound in the area. Their targets were vehicles parked in and outside the compund.

Reports from the area indicate that drones are still hovering over various parts of Miranshah after this strike. This is the second attack in North Waziristan after the head of US and NATO troops in Afghanistan, General Stanley McChrystal, urged Pakistan to start a military offensive against militants in the area.

Ten suspected militants were killed in a similar drone strike on Sunday.