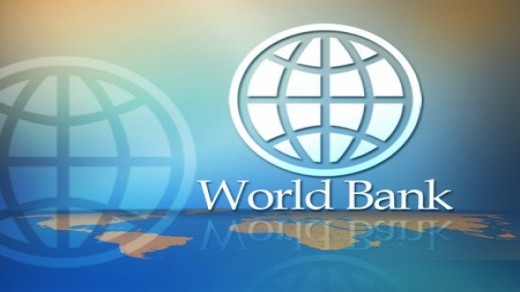 ---
ISLAMABAD: For the third time in two months the World Bank has postponed the approval of a four-year country lending programme, this time for an indefinite period.

The postponement has dimmed the prospects of some of next year's foreign-funded development projects. The Executive Board of the World Bank was scheduled to meet on Tuesday in Washington to approve Country Partnership Strategy (CPS) 2010- 2014, which promises $6.5 billion loans in four years to Pakistan. A spokesperson of the World Bank confirmed that the bank's Executive Board will not consider the approval of the CPS.

The CPS was designed to finance projects in social and infrastructure sectors and also promised some money for budget financing. Secretary Economic Affairs Division, Sabtain Fazal Haleem, said that "the World Bank decision does not have immediate repercussions," however, "the government of Pakistan would prefer that the World Bank approves the CPS before June 30," that is, before the end of the current financial year. Any delay in the approval of the four-year lending program will make Pakistan's case difficult in the eyes of the International Monetary Fund (IMF). The IMF would approve its fifth tranche of $1.2 billion on May 14.

The government of Pakistan and the IMF are also giving final touches to the next year's budget. The commitments from the multilateral and bilateral donors would become part of external flows on the basis of which next year's budget deficit target would be decided between the IMF and the government. Out of the proposed lending of $6.5 billion, the World Bank has promised to extend one billion dollar per annum in the shape of project loans. In addition, $2.5 billion would be provided as budgetary support, which has been suspended since 2008, apparently due to poor economic conditions.

The World Bank's Executive Board would also formally restore the budgetary support assistance along with the approval of the new CPS. Haleem said that a World Bank team recently completed negotiations for a programme loan for Punjab Barrages Rehabilitation Project. The loan would be given in form of budgetary support. He said the loan agreement would be signed soon but did not give any date due to postponement of the approval of the lending policy. In a recent briefing, the World Bank's Country Director for Pakistan, Yusupha Crooks said that under the proposed strategy, $200 million would be provided for the Gas Efficiency and Production Enhancement Project.

Published in the Express Tribune, May 11th, 2010.
COMMENTS
Comments are moderated and generally will be posted if they are on-topic and not abusive.
For more information, please see our Comments FAQ