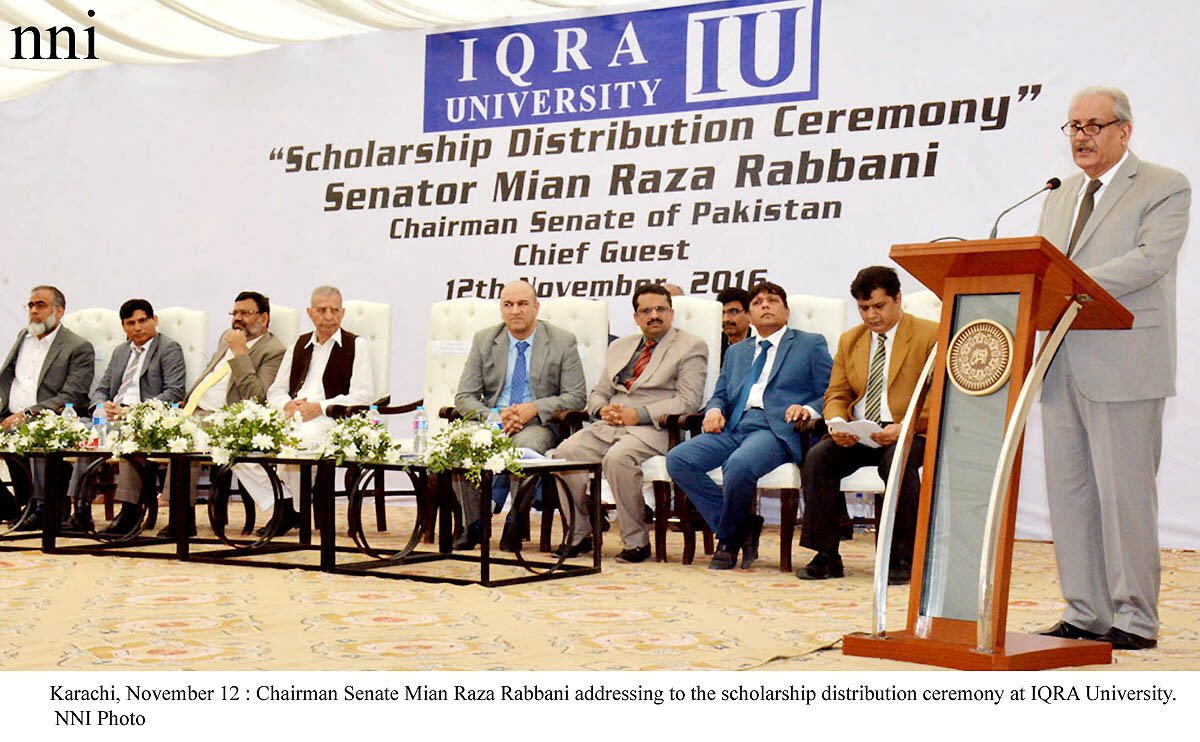 ---
KARACHI: Senate Chairman Raza Rabbani on Saturday warned of economic uncertainty in Pakistan and the world at large following Donald Trump's emergence as US president-elect and Britain's exit from the European Union.

He also expressed concern that Trump's victory could intensify extremism. "It may promote narrow nationalism," he said while addressing a scholarship distribution ceremony at Iqra University in Karachi.

The senator said that following Britain's withdrawal from the EU and Trump's victory there is a lot of uncertainty. "Everyone is looking at their country's economic situation and the consequences the US elections will have on them," he said adding that Pakistan too should look into the matter before formulating its economic policies.

"It is the need of the hour that students prepare themselves for the future challenges in the field of scientific research," he stressed.

Rabbani emphasised the authorities to review the educational syllabus and curriculum in order to keep up with the world, especially in the sphere of science and technology.

He called upon the provinces to make the necessary changes in the curriculum.

The senator said that there wouldn't be a problem if the provinces drafted their own curriculums.

He said that elements opposed to empowering provinces and making their syllabus wanted to roll back the devolution of education and limit Pakistan's growth.

The Senate chairman was of the opinion that the ruling elite have not accepted that Pakistan is pluralistic and diversified in culture and languages. "The synthesis of different shades of regional cultures and language s would emerge in an overall national culture," Rabbani said.

Published in The Express Tribune, November 13th, 2016.
COMMENTS
Comments are moderated and generally will be posted if they are on-topic and not abusive.
For more information, please see our Comments FAQ