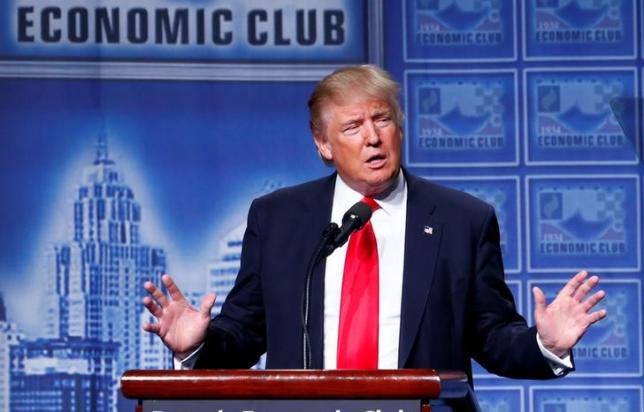 ---
NEW YORK: Thousands of Americans spilled into the streets on Saturday for a new day of protests against Donald Trump, even as the president-elect appeared to back away from the fiery rhetoric that propelled him to the White House.

The Republican billionaire -- huddled with his transition team at his Manhattan residence -- has sought to strike a conciliatory tone since his election sent a shockwave around the world, announcing Friday he no longer intended to scrap Barack Obama's signature healthcare law, Obamacare.

Anti-Trump protests continue with sporadic violence

"This will prove to be a great time in the lives of ALL Americans. We will unite and we will win, win, win!" he tweeted Saturday, as up to 15,000 people prepared to march on Trump Tower under the rallying cry of "Trump is NOT my president."

In downtown Chicago, several thousand marched peacefully to chants of "No hate. No fear. Immigrants are welcome here."

Four days after his shock election, the world is scrutinising the maverick's every move for clues to how he will govern.

President-elect Trump's U-turn on Obamacare —which the candidate Trump had branded a 'disaster'— was prompted by his White House meeting with the outgoing president a day earlier.

In his first post-election interview, Trump told The Wall Street Journal he may maintain a ban on insurance companies denying coverage because of so-called pre-existing conditions. He also said he may continue to ensure that children can remain on their parents' policies until the age of 26, a key Obamacare tenet.

Gentlemanly transition: Obama, Trump share White House hopes

"I like those very much," the 70-year-old real estate mogul and political novice said of both points.

It marked one of several moves by Trump and his advisers away from his more sweeping campaign positions.

Published in The Express Tribune, November 13th, 2016.
COMMENTS
Comments are moderated and generally will be posted if they are on-topic and not abusive.
For more information, please see our Comments FAQ