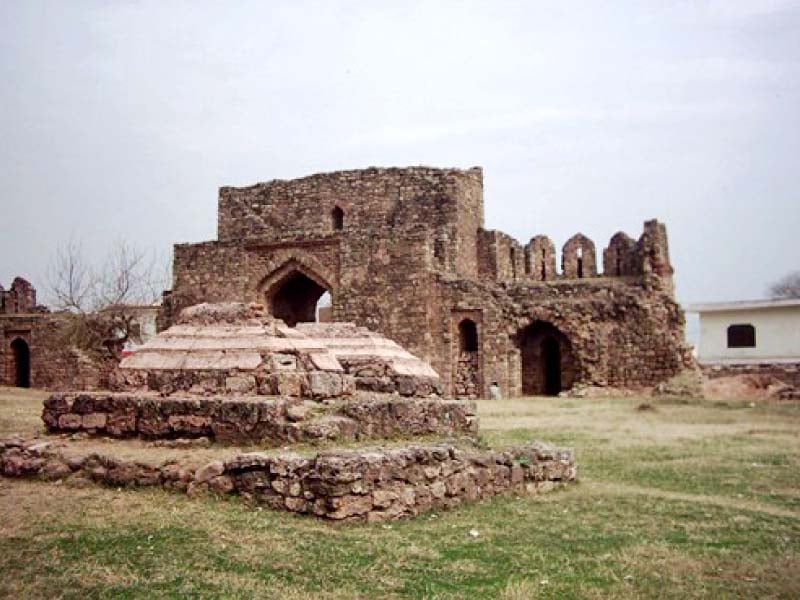 ---
ISLAMABAD: The department of archaeology and museums (DOAM) is preparing a plan to conserve the famous Rawat Fort located in the Pothohar region. According to DOAM officials, the fort has been in a dilapidated condition for many years and needs urgent attention of the authorities for its preservation. "Rawat Fort was protected by the federal government and the DOAM was working on PC-I for conservation of this forgotten relic and will soon submit it to the authorities for approval," an official said. The fort was built in early 16th century by Gakhars, a warrior clan, to defend the Pothohar plateau. The grave of the Gakhar chief, Sultan Sarang Khan is present within the fort. Around 17 km east of Rawalpindi on Grand Trunk Road, this is where Gakhar chief Sultan Sarang, loyal to Mughal dynasty, crossed swords with the army of Afghan king Sher Shah Suri in 1546 AD. Sultan Sarang was later captured by Sher Shah Suri and flayed alive.

Published in The Express Tribune, November 13th, 2016.
COMMENTS
Comments are moderated and generally will be posted if they are on-topic and not abusive.
For more information, please see our Comments FAQ