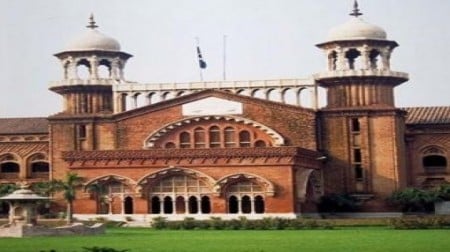 ---
LAHORE: Justice Umar Ata Bandial of the Lahore High Court on Monday dismissed a petition by 23 advertising companies against the removal of their billboards by the Parks and Horticulture Authority (PHA).

The petitioners, Mehran Advertisers and others, submitted that the PHA was removing their billboards in violation of law and their contracts. They said the only explanation they had been give was compliance with the Punjab chief minister's directives on cleanliness and beautification of the city. Their counsel complained that the PHA had served sevenday notices on the petitioner companies asking them to remove their signboards and billboards. Otherwise, the notices said, the authority would remove them itself.

The counsel said the PHA was changing its policy on billboards on a yearly basis. This was making the lawful business of advertising companies very difficult. He said under Article 18 of the Constitution the petitioners had the right to free trade. If the government wanted to regulate the trade under a policy it had to legislate first. The counsel prayed for the court to declare the notices issued by the PHA illegal and unlawful. Counsel for the PHA argued that it had introduced the new policy purely in the larger interest of the public.

He said the petitioners were served notices before the removal of their hoardings in residential neighbourhoods and along city roads. The operation, he told the court, was aimed at ensuring road safety and beatification of the city. Under the new policy any two billboards on a road would be at lest 300 yards apart and a billboard would be no wider than 30 feet and no longer than 60 feet.

Dismissing the petition Justice Bandial observed that the petitioners had no vested legal right in the matter. As such, he ruled that their rights were revocable, temporary and subject to renewal. The judge concluded that the petitioners "have done their business on the basis of a conditional permission given by the PHA. The alteration of terms is an inherent of any licensing system."

Published in the Express Tribune, May 11th, 2010.