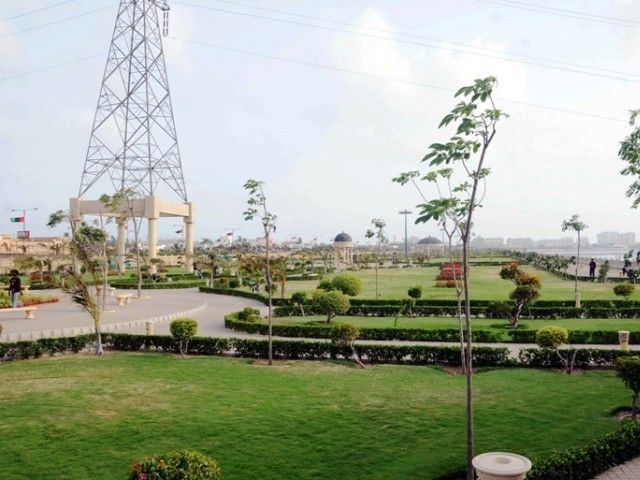 ---
RAWALPINDI: The Parks and Horticulture Authority (PHA) has started construction of the Shahbaz Sharif Park near the Benazir Bhutto International Airport after taking over land measuring over 100 kanals.

This would make it the second largest park in the city after Nawaz Sharif Park, which is located opposite the Rawalpindi Cricket Stadium., just a few kilometers away from where the new park is being built.

The main entry gate and boundary walls of the new park, named after Punjab's chief minister and the younger brother of the premier, were built at a cost of Rs40 million before the land was handed over to PHA.




After taking possession of the land, the authority awarded six contracts to build the park with other facilities.

The project would cost Rs87 million and is spread over a total of 106 kanals. Money for the project would be provided by the Punjab government.

While the facility would include a cricket ground, there will be no seats for spectators who will have to watch matches from a grassy slope. Furthermore, with no provision to set up flood lights owing to its proximity to the airport's runways, the ground would only be used during the day.

In addition to the cricket ground, the park will also have a football ground for practice. It is scheduled to be built on an area covering 65x32 meters and will be covered with artificial turf.  This makes it around the half the size of an Olympic-sized ground.

The park will also have badminton and volleyball courts, a gym, food court, car park, landscaped jogging track.

Talking to The Express Tribune, PHA Director General Dr Abid Malik said an MoU has been signed between the Civil Aviation Authority and Punjab government under which the authority had agreed to make sure trees near the air strip would not be taller than 10 feet.

The DG said security measures at the park would be set up according to Punjab Security for Vulnerable Establishments laws. He added that the park's boundary walls are eight feet high, and have razor wire on top. There will be one entry gate and CCTV cameras will be installed in all areas of the park.

Dr Abid added the park is expected to be completed by October 2017. The PHA has been managing 46 small and big parks of the city.

Published in The Express Tribune, November 11th, 2016.
COMMENTS
Comments are moderated and generally will be posted if they are on-topic and not abusive.
For more information, please see our Comments FAQ