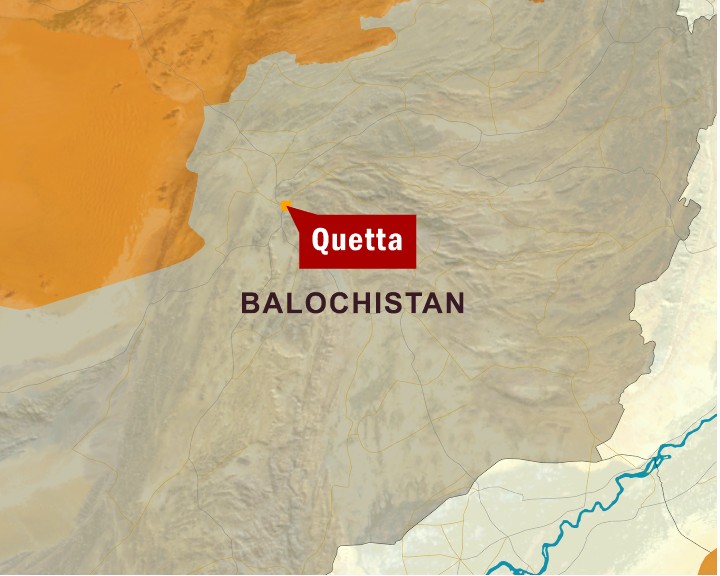 ---
QUETTA: An opposition member in the Balochistan Assembly has accused Speaker Muhammad Aslam Bhootani of smuggling arms and ammunition to Sindh.

Lawmaker Pir Abdul Qadir Gilani made the allegation while speaking on a point of order on Monday. Deputy Speaker Matiullah Agha was presiding over the session. "A vehicle carrying arms, rocket launchers and explosives was provided police protection at three police stations in Lasbela district as it was travelling to Karachi," Gilani alleged. He alleged that police were told at the police stations that some guests of Speaker Bhootani were traveling in the vehicle and hence required police protection.

"The vehicle was intercepted by law enforcement agencies in Hub Town where arms and ammunition were recovered from it," Gilani added. "If it is not true then the speaker must explain his position otherwise there is no justification for him to remain in office," Gilani said, demanding an inquiry into the matter. He also claimed that a police vehicle, which was supposedly amongst those providing protection to the "speaker's guests", had been missing for the last three days.

However, provincial cabinet members Abdul Rehman Mengal and Sadiq Umrani termed the allegations against Speaker Bhootani as an attempt to defame him. The deputy speaker asked the opposition members to table an adjournment motion in this regard. Earlier, the House unanimously adopted a resolution, demanding protection of working women according to labour laws. It said the women working as domestic servants should be given social and legal protection according to ILO conventions.

The resolution was moved by women lawmakers Rahila Durani, Nasrin Rehman Khetran, Dr Ruqia Saeed Hashmi, Gazala Gola, Shahida Rauf and Husan Bano Rakhshani. The resolution said that 8.52 million workers are employed in households in Pakistan of which 65 per cent are women. The House also unanimously approved the Balochistan Local Government Bill, 2002 which was tabled by provincial minister for local government Abdul Khaliq Basher Dhost.

Minister for Power & Irrigation Sardar Aslam Bizenjo, on a point of order said that power outages have reached 21 hours throughout Balochistan during the past 21 days. Electricity pylons destroyed 21 days back in the Chattar area have not been repaired which speaks volumes for the negligence of QESCO, he said "Standing corps have been destroyed and people are deprived of clean drinking water," Bizenjo added.

Published in the Express Tribune, May 11th, 2010.