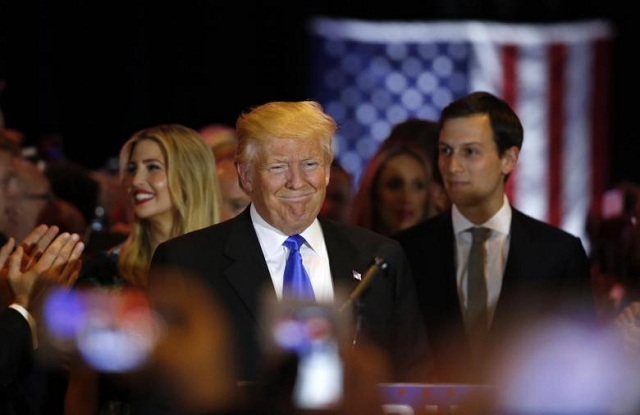 ---
A statement of Donald Trump, the next president of the United States, calling for a total ban on Muslim immigrants in the country has disappeared from his official website.

Soon after Trump was elected the 45th president of the United States in a shock win on Wednesday, a controversial message posted on his website on December 7, 2015 appeared to have been removed. "Donald J Trump is calling for a total and complete shutdown of Muslims entering the United States until our country's representatives can figure out what is going on," the message had said. "According to Pew Research, among others, there is great hatred towards Americans by large segments of the Muslim population."

Donald Trump calls for barring Muslims from entering US

However, the page linking to his December statement regarding the ban now redirects to one urging supporters to donate to his campaign. The page was available on the morning of the election on November 8, according to online caches. However, the redirect was added later the same night.

Trump's statement regarding the ban received global criticism and furious backlash.

While the US president's team could not be contacted for comments, it is not the first time pages from his website have been altered.

US Muslims fear 'post-9/11 levels' of abuse following Trump triumph

Trump stunned the world by defeating heavily favoured rival Hillary Clinton in the US presidential election, ending eight years of Democratic control of the White House and sending America on a new, uncertain path. A wealthy real estate developer and former reality TV host, Trump rode a wave of anger toward Washington insiders to win Tuesday's White House race against Clinton, the Democratic candidate whose gold-plated establishment résumé included stints as a first lady, US senator and secretary of state.

This article originally appeared on Independent.
COMMENTS (8)
Comments are moderated and generally will be posted if they are on-topic and not abusive.
For more information, please see our Comments FAQ