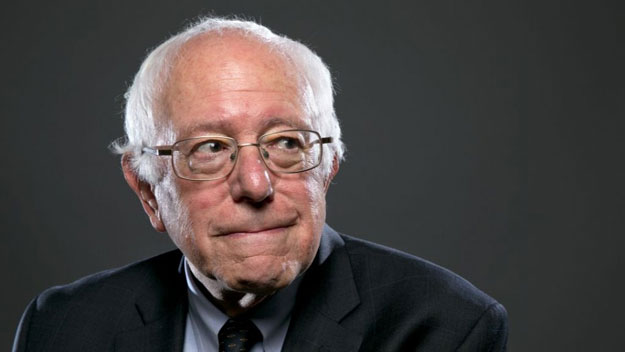 ---
WASHINGTON: Bernie Sanders, who galvanised young Americans during this year's Democratic primary race, said Wednesday that he is ready to work with president-elect Donald Trump if he wants to "improve the lives of working families."

"Donald Trump tapped into the anger of a declining middle class that is sick and tired of establishment economics, establishment politics and the establishment media," the Vermont senator said in a statement following the Republican billionaire's surprise victory, which has sent shockwaves through the United States and around the world.

Trump's statement on banning Muslims from US disappears from his website

"To the degree that Mr Trump is serious about pursuing policies that improve the lives of working families in this country, I and other progressives are prepared to work with him," added Sanders, the left-leaning independent who called for a political revolution during his surprisingly strong but ultimately failed populist primary challenge to Democratic nominee Hillary Clinton.

"To the degree that he pursues racist, sexist, xenophobic and anti-environment policies, we will vigorously oppose him," he said.

Like Sanders -- who denounced what he called the corrupt influence of the country's wealthy elites on politics, and advocated free public college education and universal health care -- Trump honed a populist appeal to Americans who feel left behind by economic globalisation and mounting inequity.

Unlike Sanders, however, Trump proposes slashing taxes for the wealthiest Americans, and has said that schemes to avoid paying millions of dollars in personal income tax proves he is "smart."

Thousands take to streets of US cities to protest Trump victory

After his primary loss, Sanders called on his supporters to rally behind Clinton, campaigning against Trump, whom he called a "danger" and a "demagogue."

The other main voice of left-wing Democrats, Massachusetts Senator Elizabeth Warren -- who waged a bitter personal war of words against Trump during the campaign -- said Wednesday that she is "intensely frustrated" by his victory.

However, she also offered the Republican an olive branch. "President-elect Trump promised to rebuild our economy for working people," she said, "and I offer to put aside our differences and work with him on that task."
COMMENTS
Comments are moderated and generally will be posted if they are on-topic and not abusive.
For more information, please see our Comments FAQ