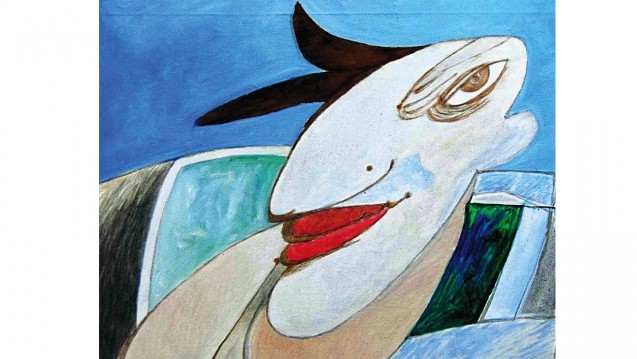 ---
ISLAMABAD: A collection of paintings by Tariq Gill, titled The Lonely Crowd, is being showcased at the Khaas Art Gallery.

Gill, who has now returned to his hometown Lahore, described his first experience in Islamabad as "a pleasant one", in a telephonic interview. Calling himself a typical 'Lahori', Gill was very conscious about his first exhibition in the capital city but was pleasantly surprised by the amazing feedback he got from the people. "The response has been great and a lot of people showed up," said Babar Gull, assistant curator at the gallery, while talking about the turnout at the exhibition.

Speaking about the inspiration behind his work, Gill said, "There is no specific inspiration as such. I do not believe in wasting time and my work never ends, whether I am sleeping, eating or working." The well-read artist believes that a lot of inner feelings and inspiration come from his interest in literature and the various incidents he comes across in his life. "I draw (something) and then develop on it whenever I feel like it, and it has been like this for the past 40 to 45 years," he explained.

Strong facial expressions, animated figures, and depictions of the human anatomy lend a unique character to his work, which is a blend of emotions and feelings. All the characters are a "vocabulary of my imagination", Gill explained. "At times I sketch in 15 to 20 seconds with chalk, but its development can take 10 to 15 years." Fahad, a visitor, said, "Tariq Gill's work is unusual; such work is rarely seen in Pakistan." "The techniques used in his images are very different from others and his characters are so expressive that one can sense their emotions," he added. Gill's work is a mixture of materials on canvas, which include oil paints, ground charcoal pastel, chalk, dust and graphite.

About his miniatures, Gill said, "It's a subject of my own; the subject drawn and its colours are all my own." Assistant curator Gull, while talking about the turnout at the exhibition, said, "The response has been great and a lot of people showed up." Some of the paintings on display were done during 1999 and 2008 and some were made in 2010. Gill has a collection of more than 1 million of his drawings. The 36 paintings are on display till May 18.

Published in the Express Tribune, May 11th, 2010.
COMMENTS (3)
Comments are moderated and generally will be posted if they are on-topic and not abusive.
For more information, please see our Comments FAQ