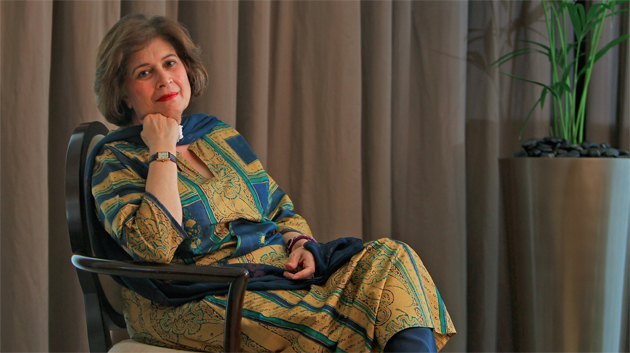 ---
LAHORE: A three-day event on the future of schooling, where writers, innovators, artists and people from different section of society would discuss the vision of schooling in future, kicked off with the theme 'Seeking Inspiration and Equilibrium in a New Age' on Friday.

Speakers at the opening ceremony shared their view on the state of schooling in Pakistan today and what the future holds. Punjab Governor Rafique Rajwana was the chief guest at the inaugural ceremony.

In the opening session titled 'Setting Directions for A World of Tomorrow', panellists spoke on topics ranging from what the future schools would teach to the issue of social justice, bringing a balance in life and the potential of ingestible knowledge pills.

Beaconhouse CEO Kasim Kasuri, the moderator, raised the question about the uncertainty of future. By the time children finish school, the job market and industry would be a different place, he said. "We have to discuss and try to look into the future to understand the possible changes in not only the job market but also the needs of education," he added.

Punjab Information Technology Board (PITB) Chairman Dr Umar Saif talked about the technologies in use today and those that could be used for learning in the near future. "My children learn [more] from their iPads than they do in their schools," he said, adding things like ingestible learning capsules might become a form of biological learning in the future.

He also spoke about electronic chip implants and uploading memories, questioning that in such a future, what would then be the role of schools? "Schools will then be used to teach human and social values such as empathy," he added. Social activist Jibran Nasir said it was positive that people, especially students, were now taking part in activities to help other human beings. "Emphasis on social justice should be encouraged," he said.

Earlier, Beaconhouse Group Chairperson Nasreen Kasuri announced the launch of a smartphone app intended to enhance communication between parents and the school.

Through the app, parents would be instantly informed about their child's academic progress and information about their homework, grades, etc. "Parents will also be able to interact with teachers and the app will also enable them to schedule a meeting with teachers through it," she added.

Published in The Express Tribune, November 5th, 2016.