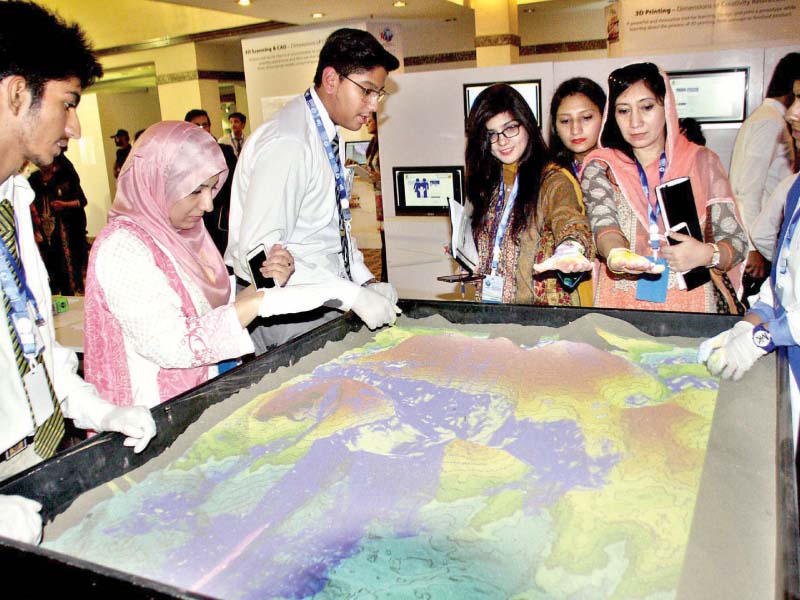 ---
LAHORE: The impact of information technology on the concept of education was discussed at a session on the first day of Beaconhouse's event at Babul Shams Hall of Royal Palm Golf and Country Club on Friday.

At the session titled 'The Future of Schooling', one of the Panellists Jawad Rasheed was of the view that easy access to modern gadgets for everyone and the influx of information meant students could learn even without being schooled.

The session was moderated by Beaconhouse School System Education Director Dr Lawrence Burke and the Panellists included Hatim Siddique, Zuha Tareen, Tooba Shahid and Arsalan Saqib. Jawad said even the most modern concepts were explained on the internet and the dependence on formal learning could be overruled. He believed self-learning could act as a substitute to formal schooling.

Zuha did not agree to this, however. She said self-learning had to be supervised and there was a need for basic education that could only be gained through school before one got into self-learning.

Her views matched those of Hatim, who said one could learn through technology but could not overrule the need to be trained on manners that the internet could not offer. Moreover, the internet cannot help students to be tolerant or teach them social responsibilities, he added.

To this, Jawad said one could supervise students through the internet. "No can enjoy [learning] at schools as all subjects are taught in a [monotonous] way."

Arsalan believed that schools were the hub of social activities but the debate should not be on self-learning versus digitalising the concept of education.

"We need to strike a balance," he said, adding schools could help one how to respect varying views and internet could help gain knowledge. "While technology can help us learn, schools serve as a platform for student-teacher interaction."

The Panellists believed students' views should be considered in deciding the future of schooling.

Published in The Express Tribune, November 5th, 2016.