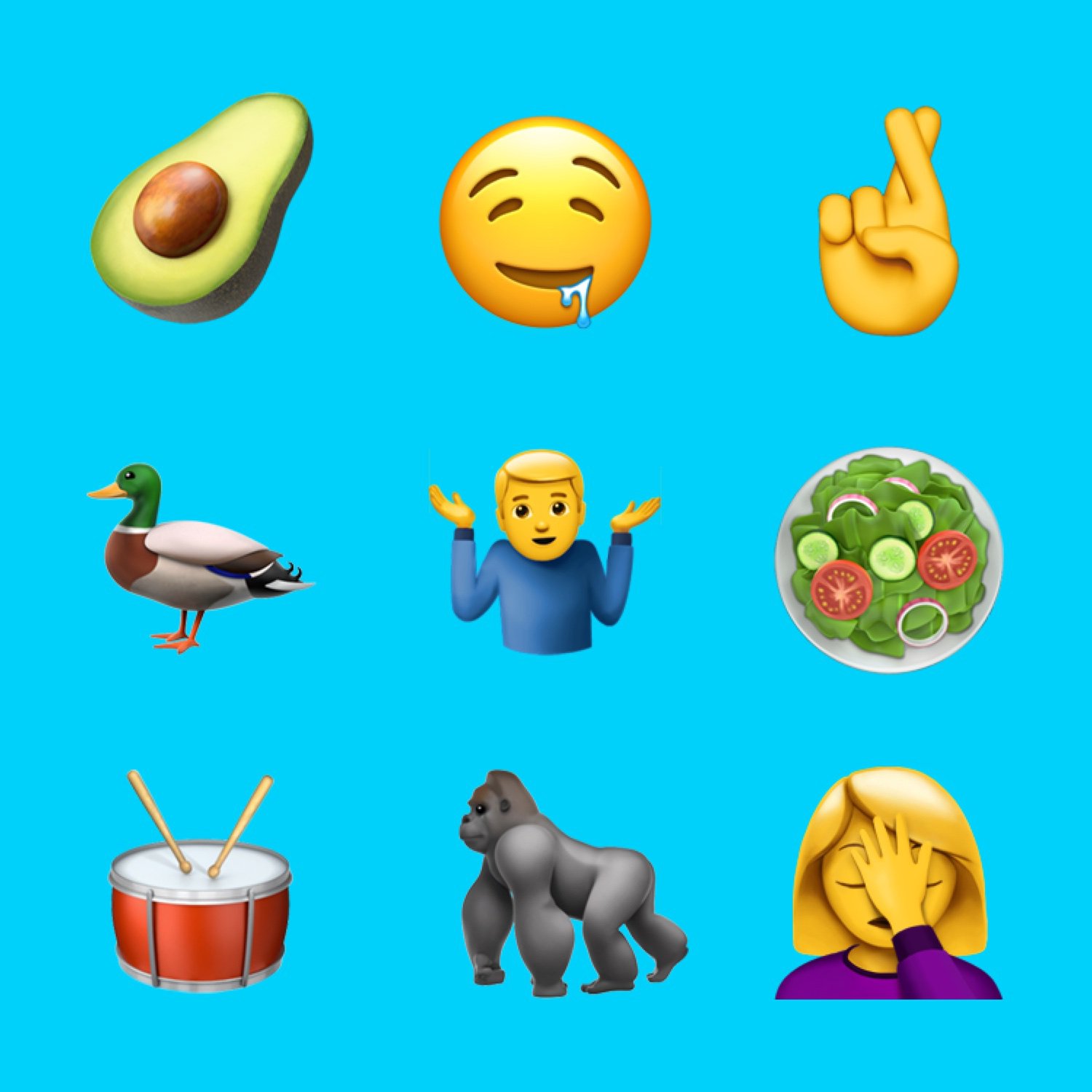 ---
Apple released on Tuesday a developer preview of iOS 10.2, giving peak at some of the exciting emojis that coming your way.

iOS 10.2 developer beta has added full Unicode 9 emoji support which includes all 72 emojis approved the Unicode Consortium in June 2016.

The update includes some of most awaited emojis including shrug, selfie and facepalm.




Other popular additions coming in this iOS update include Fox Face, Avocado, and Owl. The lone dancing women emoji is also getting a male counterpart.




In addition to Unicode 9 support, new emoji professions from the Emoji 4.0 update are also included in this new release.

These include roles such as Firefighter and Judge, with female and male versions of each (in all skin tones).




In total 16 new professions are supported, which appear as 32 emojis on the keyboard — one female, one male.




New animal emojis have also been added in the iOS 10.2 including fox, squid, gorilla and duck.




People are comparing the new Gorilla emoji to Harambe, a gorilla that was killed over fears it was going to hurt a boy who fell into its sanctuary in Cincinnati Zoo. Later on, a video footage showed that the gorilla was actually protecting the boy.

https://twitter.com/Meagankoo/status/793513836712169473

While most of the new emojis seemed great, Apple's decision to include a clown emoji has triggered a debate whether is it logical on part of the company in the midst of the 2016 clown-pocolypse. Earlier in August, one of this year's most bizarre terrifying trends arose when people dressed as clowns started terrorising others.


OK, who asked for a clown emoji? That is just not cool at all.

Not cool.

— Jason Hill (@jasonhill__) November 1, 2016

https://twitter.com/ghostlypaige/status/793461451004542976

Have something to add to this story? Share it in the comments section below.
COMMENTS
Comments are moderated and generally will be posted if they are on-topic and not abusive.
For more information, please see our Comments FAQ