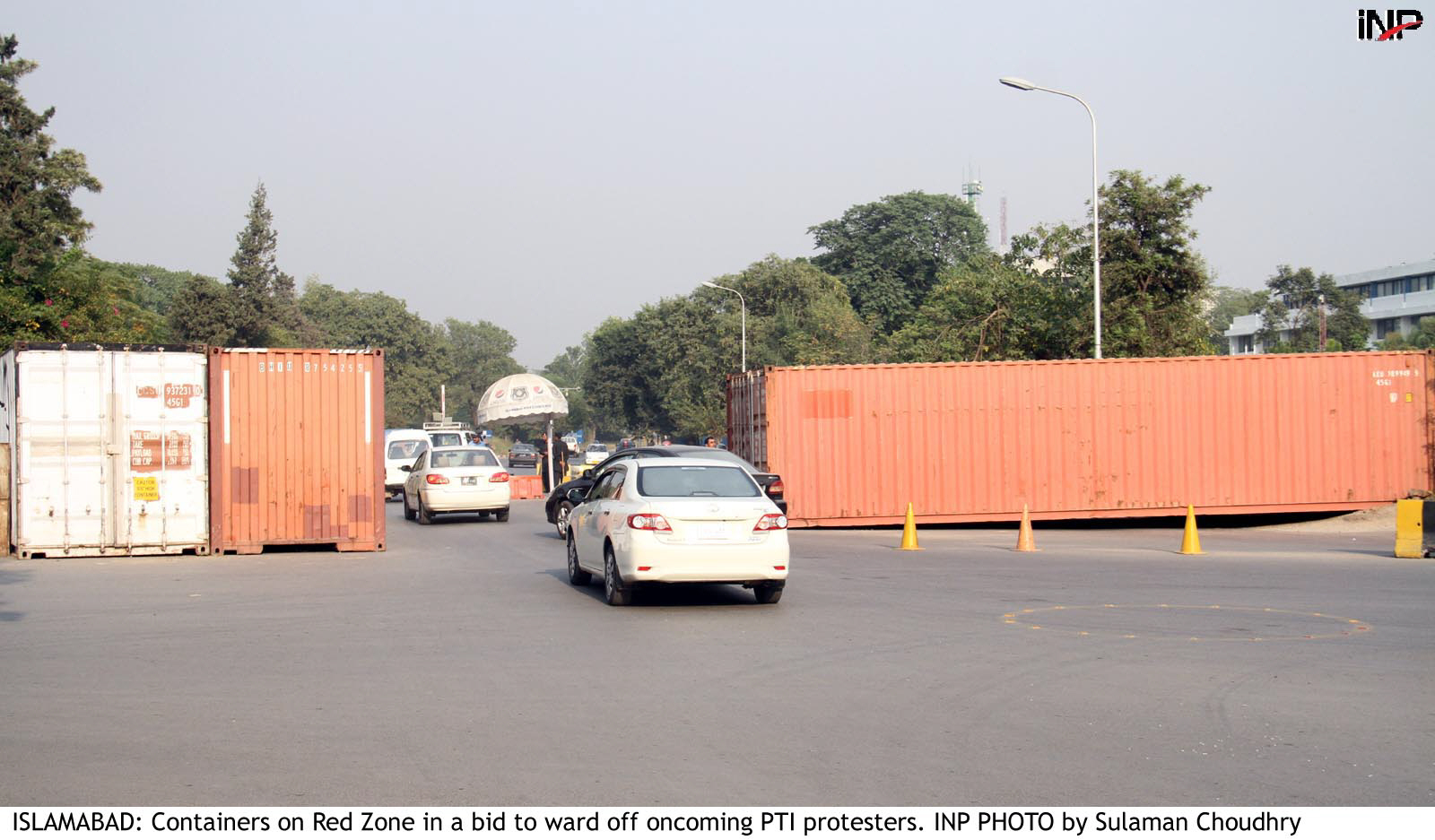 ---
ISLAMABAD: Hundreds of patients from areas surrounding the capital have been unable to access hospitals in Islamabad over the past few days due to roadblocks placed to stop PTI workers from gathering for the planned November 2 protest.

This is despite the fact that the government had said it would not obstruct patients.

According to officials from the two major public hospitals in the capital almost all the patients turning up at outpatient departments in Polyclinic and Pakistan Institute of Medical Sciences (PIMS) were from Islamabad, which is unusual.

Normally, a large share of the patients at these two hospitals are from Khyber-Pakhtunkhwa, but they were unable to reach due to road blocks.

As there is no proper referral system in hospitals in the country, people usually visit the hospital on their own for even serious health issues such as heart or diabetes, said PIMS head Dr Javed Akram.  He added the outpatient departments usually receive around 7,000 patients every day, but on Tuesday, they received barely 3,000 patients. Most of these, he said, were locals.

Officials at Polyclinic echoed the same sentiments, stating that around 60 per cent of the usual patient load did not turn up due to uncertainty in the city.  They said the number of patients treated at emergency and OPDs was roughly half the normal daily average. On average, 400 patients visit the emergency department at Polyclinic in a six-hour shift. On Tuesday this had fallen to just 100 patients, said a doctor.

Low attendance in schools

Attendance at the capital's schools and colleges remained thin.

Further, there were reports that school buses in rural areas of the capital did not operate on Tuesday.

A large number of students in the capital's colleges actually hail from Khanna Pul, Rawalpindi, and Bhara Kahu. Ameer Ahmad from Islamabad Model College for Boys G-7/2 said parents had opted to keep their children at home, fearing blockades or violence in the streets.

Interestingly, attendance at girls' colleges was relatively higher.

Published in The Express Tribune, November 2nd, 2016.
COMMENTS
Comments are moderated and generally will be posted if they are on-topic and not abusive.
For more information, please see our Comments FAQ