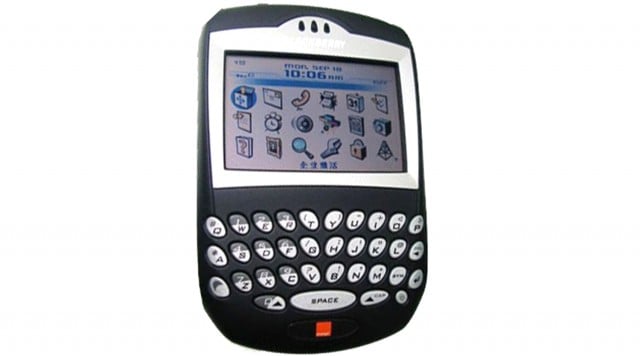 ---
KARACHI: The BlackBerry fever has hit in a big way.

Originally meant to be a "serious" phone for important, busy business men who could not check their email a minute later than it came, the BlackBerry has now become a way for everyone to keep in touch with friends through BlackBerry Messenger, Google Talk, Windows Live Messenger, Twitter etc. It is also used to constantly update one's profile on Facebook and let the world know what you are doing at every minute of the day.

One is no longer surprised when a friend's status on Facebook is changed to" Sitting at Café X celebrating Minnie's birthday" and five minutes later changed to, "Just blew out the candles and currently eating cake". Being a BlackBerry user myself, I can completely understand the pull this particular phone exerts on the user; when services are down and I cannot use BlackBerry messenger it does not matter that I can call and text. I now know what a heroin addict who only has access to cigarettes feels like.

The last time the BlackBerry service went down, I spoke to every BlackBerry user I know to check if their phone was working, frantically turned my phone on and off 17 times, yanked the battery out and put it back in, called the helpline at least 27 times, prayed to God for help and anxiously bit my nails while staring at my phone for the 97 minutes it took to restart. However, I am happy to know that I am not alone in my plight; celebrities such as Ali Zafar and Karan Johar also feel that their lives revolve solely around their phones. Zafar told The Express Tribune, "I am an extensive traveller and I use the BlackBerry to do my work. It has applications such as Microsoft Word and of course, e-mail.

"I can keep in touch easily and also find it easy to use Twitter because of the easy application on the phone." However, even Zafar realised his obsession was going too far and posted a tweet saying, "Just got off stage. Now off to ano t h e r g a a n a (song). I am thinking of giving up on BlackBerry. It keeps you too engaged." Johar wrote a column in India Times titled "An open letter to my lover…" where he describes the emotional connection he shared with his phone.

Feelings such as "Sitting up late into the night … I touched you, you connected me ... We made a great team … you made everything better. You've been the first thing I want to look at every morning, and you've always shown up when I've needed you," are something that every BlackBerry user can understand because we too think this way. The New Yorker's George Packer wrote in a column this January that he may end up getting a BlackBerry because he can no longer escape the assumption that he must own one.

"I don't have a BlackBerry, or an iPhone, or a Google phone, and I don't intend to get an iPad. I've been careful not to mention this to sources in Washington, where conversation consists of two people occasionally glancing up from their BlackBerries and saying, 'I'm listening.' I worry that I won't be taken seriously as a Washington journalist, and phone calls from my retrograde Samsung cell phone will go unanswered."

The BlackBerry addiction is still going strong for Zafar who told The Express Tribune, "I could not let go of my BlackBerry, I think I will need rehab for that." However, unlike the rest of the addicts, Johar has the courage of conviction to call it quits because his phone is "consuming" him and the hold the BlackBerry has "is just too bold". Now if only there was a BlackBerry patch we could stick on our arms…

Published in the Express Tribune, May 11th, 2010.
COMMENTS
Comments are moderated and generally will be posted if they are on-topic and not abusive.
For more information, please see our Comments FAQ