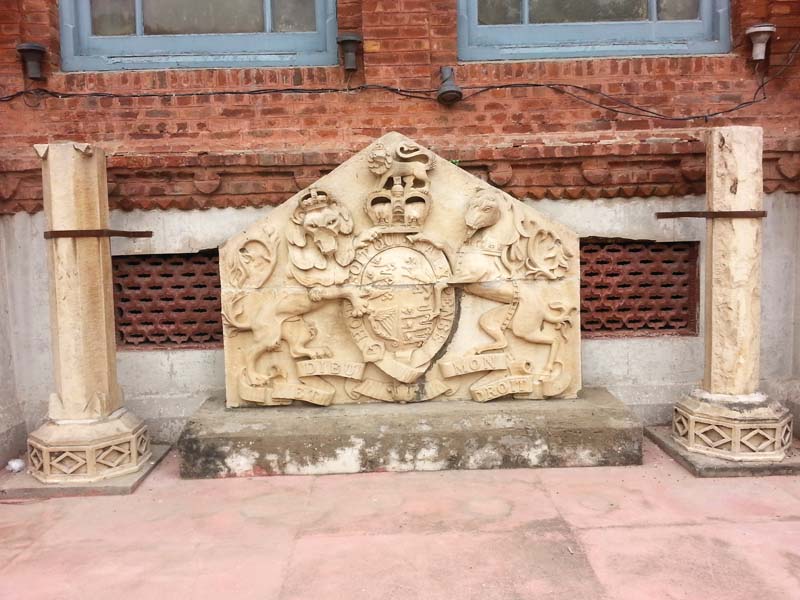 ---
LAHORE: The Lahore High Court will put on display in its museum many historic cases from different district courts of the province as part of its upcoming celebrations to mark its 150th anniversary.

Some of the cases include the famous trial of former prime minister Zulfikar Ali Bhutto and that of revolutionary socialist Bhagat Singh with some other cases dating back to the 19th century.

The famous case of Ilmuddin has been received from a Lahore court. The case titled 'Kind Emperor vs Ilam Din' was decided on May 2, 1929. The man was given the death penalty for murdering a book publisher.

The record of Bhagat Singh's case, which was not available with the court and was traced from the Punjab archives department, has also been retrieved. The judgment is spread over five volumes with each more than 200 pages. Singh was convicted and hanged in 1931 for his participation in the assassination of a British police officer.

Two more cases from Lahore include one from April 1, 1889 titled 'AW Stogdon Engineer vs Shami Singh' and another dated November 15, 1911 titled 'State vs Muhammad Hussain'.

The records of these historic cases have been collected from courts of 33 different districts with the oldest among them decided on March 11, 1868 bearing title 'Khiroo vs Muhammadu' from Dera Ghazi Khan.

Eleven other cases received from DG Khan are dated between 1910 and 1965.

One verdict received from Faisalabad bearing the title 'Raja Vasdu vs Norang etc' dates back to August 31, 1870. Of the two cases received from Multan, one was decided on January 18, 1870 while the other was decided on January 31, 1942.

Three cases received from Jhang date back to the 19th century as well. One judgment is of January 15, 1938 bearing the title 'Crown vs Hayat'. The second one is from February 2, 1877 titled 'Lovinda Ram vs Jas Ram' while the third case is dated October 28, 1887 titled 'Fatte Chand vs Nathu Ram'.

A case dated November 7, 1878 has been received from Muzaffargarh bearing the title 'Roshan Mill vs Asanand'. Another case from the district goes back to 1914 titled 'Hassan vs Muhammada etc'.

Two cases received from Sialkot are dated July 3, 1885 and November 26, 1888, titled 'Kisan vs Wadhawa' and 'Qaisar Singh vs Manga Singh', respectively.

From Jhelum, the case of Chandar Shah vs Ganeetia dated May 28, 1888 has been received by the LHC museum. From Bahawalpur, the high court has received a case titled 'state vs Dandhu' dated November 10, 1888. Another case from Bahawalpur is from December 1905 and is titled 'Aasnand Das vs Tartesa Das'.

A case titled 'Hashmat Ali vs Mst Naik Bibi' decided October 16, 1890 has been received from Rawalpindi. Another case from the district is from July 17, 1905 titled 'Boota Mill vs Ghulam Haider'. From Chiniot, a case titled 'Mutsadi Ram vs Jumma' dated June 10, 1891 has been received.

Some famous cases from the 20th century have been received from Mianwali (two), Sargodha (four), Sahiwal (four), Gujranwala (11), Pakpattan (seven), Khushab (two), Rahim Yar Khan (two) and Gujrat (eight).

The celebrations will start on November 1 and continue
till December 10. The LHC museum will be inaugurated on November 26.

Published in The Express Tribune, October 29th, 2016.
COMMENTS
Comments are moderated and generally will be posted if they are on-topic and not abusive.
For more information, please see our Comments FAQ