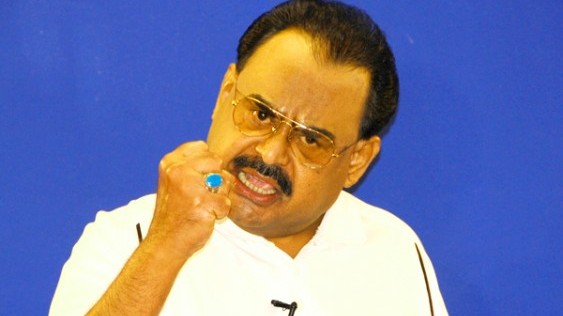 ---
LONDON: MQM Chief Altaf Hussain warned on Monday that his party might consider quitting the ruling coalition if moves were initiated to reverse Hyderabad's bifurcation.

The issue was discussed at length on Sunday between senior MQM leaders and interior minister Rehman Malik in London.

The MQM delegation comprised of Dr Farooq Sattar, Babar Ghouri and M Anwar.

It said that prime minister's statement would create new problematic situation in Sindh which would not be good for future relationship between the two parties.

Rehman Malik assured the MQM leaders that this issue has already been taken up by the prime minister.

He also said that  he would convey their feelings to the prime minister.
COMMENTS
Comments are moderated and generally will be posted if they are on-topic and not abusive.
For more information, please see our Comments FAQ