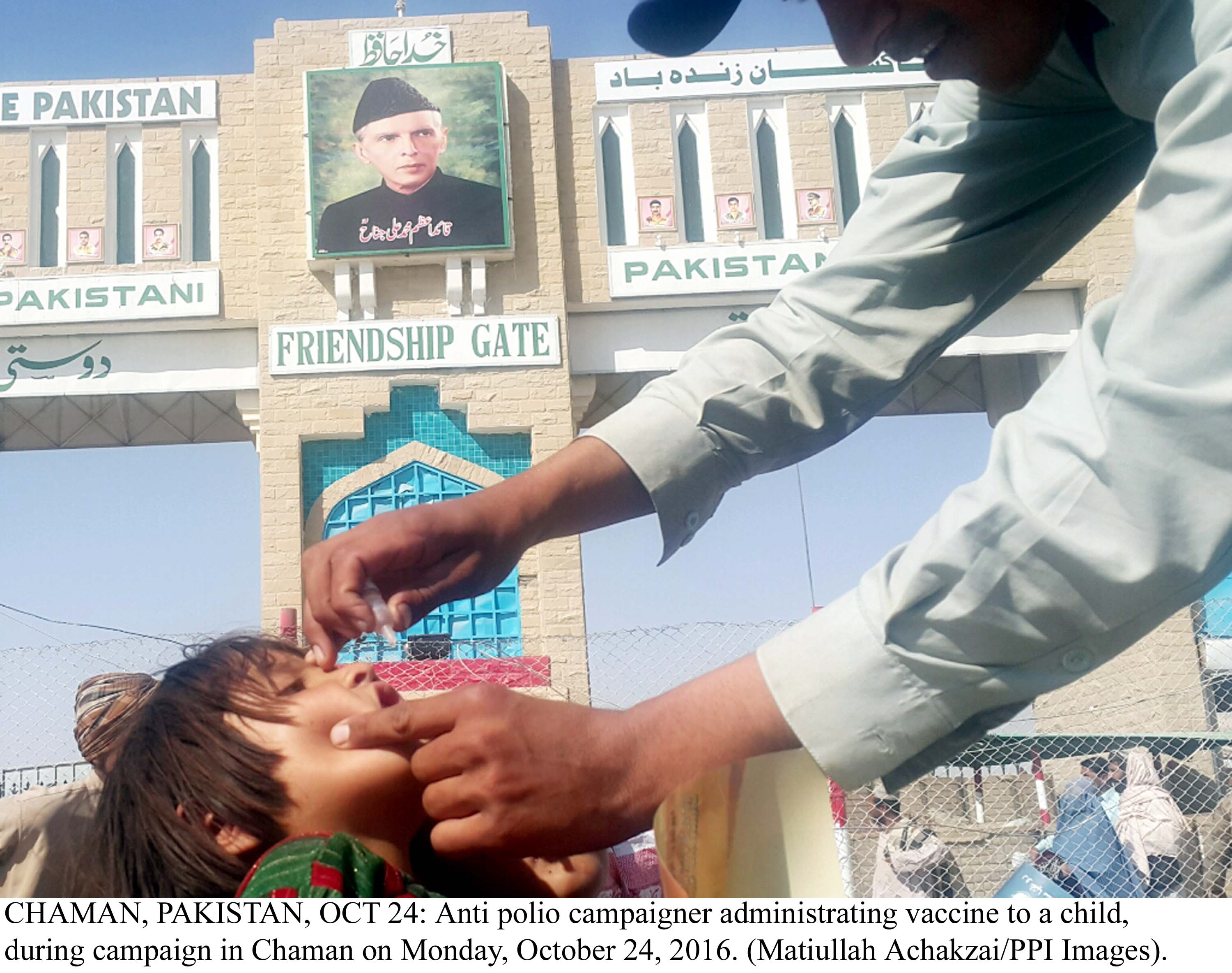 ---
LAHORE: Although the Punjab government has kicked off a four-day polio campaign in eight districts of the province, people remain apprehensive about administering polio drops to their children.

"I don't know who has told Pakistanis the polio vaccine is a conspiracy of Jews to make their children impotent," Asifa Naureen, a lady health worker, said while talking to The Express Tribune on World Polio Day. "It is us who have destroyed our social fabric. We need to be educated in every way."

She spoke about the footage — of a woman refusing to get her children immunised — that went viral on social media, saying it had become routine for them to be criticised by people when they go to administer drops to their children.

"Sometimes we carry with us a book of fatwas written by various clerics on polio drops, but it is still difficult to convince people," she said. "People continue to believe that it is a conspiracy to make Muslim children impotent."

She added it was the main and potential threat to polio campaigns.

"It is a very decisive movement. We have to free our country from polio otherwise we will still [remain standing] as a polio-affteced country."

Yes to drops

However, there are also people who want to bring about change. During the campaign, a man Saqib in Islam Nagar area near Walton Road, was found getting his six-month-old daughter vaccinated. "I had decided not to get my child immunised, but later chose to go with it."

Saqib is currently working in Saudi Arabia, but was on a visit in Lahore. "I have been living in Saudi Arabia since a long time, there are no such taboos regarding polio drops there," he said. "I do not want any sort of disease to cripple my daughter."

When contacted, Expanded Programme on Immunisation Health Director Dr Munir Ahmed said: "We are following a zero-tolerance policy regarding immunisation, especially in Punjab."

He added if parents stopped the health workers from going about their duties, they would strictly follow the rules to get children immunised. According to him, children were being inoculated due to the stringent policy.

To a question about Pakistan not being polio-free, Munir said migrations from Afghanistan had caused Pakistan to remain affected by the poliovirus.

Published in The Express Tribune, October 25th, 2016.
COMMENTS
Comments are moderated and generally will be posted if they are on-topic and not abusive.
For more information, please see our Comments FAQ