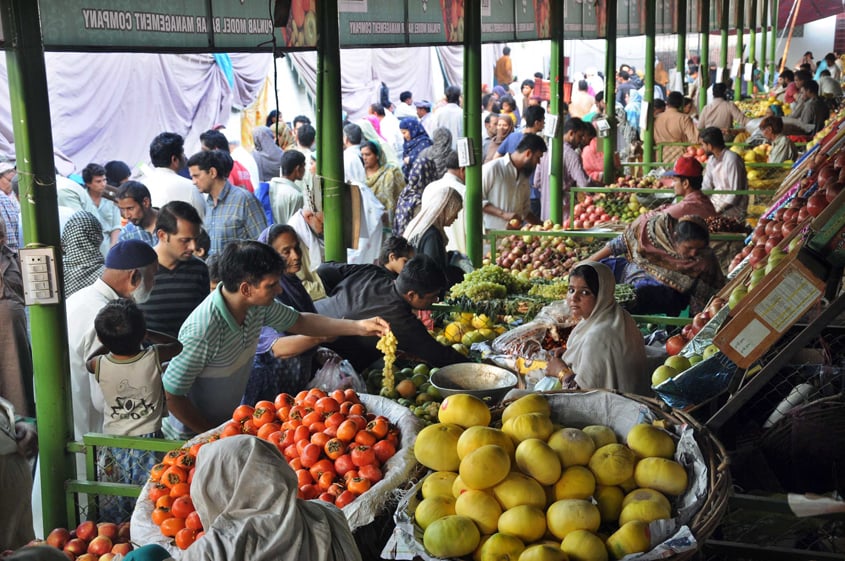 ---
LAHORE: Overcharging on essential commodities continues in the provincial metropolis owing to the inefficiency of the district government's price control mechanism.

A shopper, Amna Asif, who is a resident of Township pointed out that although most shopkeepers had displayed government price lists, they were not selling commodities at notified rates.

"Shopkeepers do not agree with prices mentioned in the government price lists, they say they are less than their purchase price," she said, adding Basmati rice's official price is Rs90 per kilogramme while it was being sold at Rs120 per kilogramme.




Meanwhile, the City District Government Lahore (CDGL), issued a notification on Wednesday, claiming over 100 price control magistrates conducted raids at 702 shops in the city and imposed Rs9,500 fine on 13 shopkeepers for profiteering. The action was taken on the direction of Lahore DCO. Around 80 shopkeepers were arrested while 14 of them were sent to jail. And 40 FIRs were registered.

Talking to The Express Tribune, Advocate Muhammad Azhar Siddique said the country needed an updated legislation to address the problem. Current laws, including Price Control and Prevention of Profiteering and Hoarding Act, 1977, the Punjab Essential Articles (Control) Act, 1973, and the Punjab Agricultural Produce Markets Ordinance, 1978, were incapable of handling price control related issues of the modern day trade.

Published in The Express Tribune, October 24th, 2016.
COMMENTS
Comments are moderated and generally will be posted if they are on-topic and not abusive.
For more information, please see our Comments FAQ