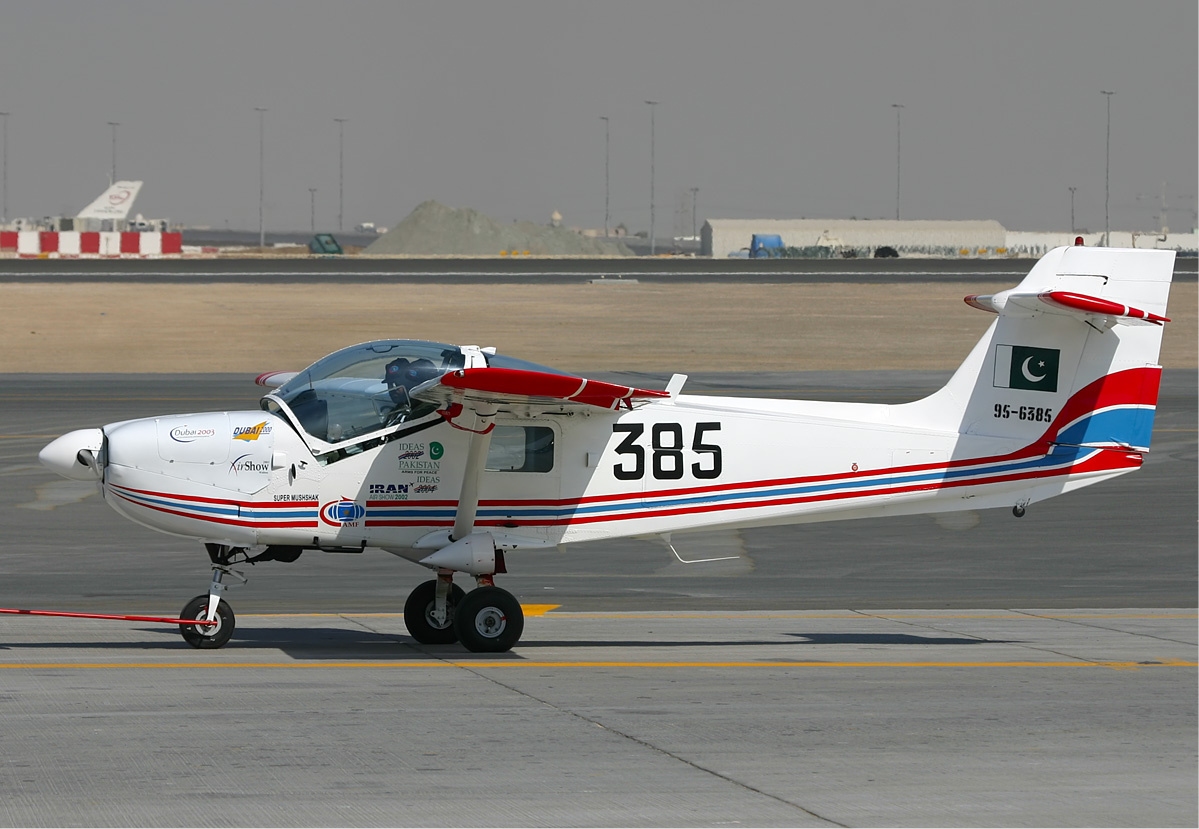 ---
ISLAMABAD: Nigeria will buy 10 Super Mushshak aircraft from Pakistan, highlighting growing demand for the indigenously built plane which several countries already operate as a 'primary trainer'.

A signing ceremony for the deal was held on Friday in Abuja, where Nigerian Air Vice Marshal Iya Ahmed Abdullahi and Pakistan Aeronautical Complex (PAC) Chairman Air Marshal Arshad Malik signed the contract, a statement issued by the Pakistan Air Force (PAF) said.

Qatar to buy Super Mushshak

The contract also includes operational training and technical support and assistance to the Nigerian Air Force (NAF). PAF said it will establish this facility in the shortest possible time.

"This contract would not only open new avenues for export of aviation equipment to foreign countries but also help in generating revenue for the country," the statement said. "The deal further strengthens PAC's status as a world class aviation industry producing the supersonic JF-17 Thunder and Super Mushshak trainer aircraft," it added.

The Super Mushshak, which is based off a Swedish design but built under license in Pakistan, is already in service with Saudi Arabia, Oman, Iran and South Africa.

Talks are also at an advanced stage with Qatar and Turkey for the delivery of Super Mushshak, a senior PAF official told The Express Tribune on condition of anonymity. He said Super Mushshak is a 'major success story' of Pakistan and reflects the country's potential to become one of the main exporters of such high-tech military equipment.

Pakistan-built Super Mushshak gets attraction in African aerospace, defence exhibition

The PAF official added that there are a few countries in the world which export aircraft. "Even India with its tall claims has not yet been able to produce an aircraft which has been exported."

Super Mushshak is an advanced variant of the Mushshak basic trainer, which was also produced by PAC. The PAF put up the Super Mushshak for static as well as aerial display in last year's Dubai Air Show, where certain nations expressed interest in the aircraft.

Pakistan is also aggressively marketing its indigenously built state-of-the-art JF-17 Thunder fighter aircraft, which Nigeria is also reportedly interested in buying.  In July this year, NAF Chief of Staff Air Marshal Sadique Baba Abubakar said the force would acquire three JF-17s from Pakistan.

If the deal is confirmed, Nigeria would be the first country to acquire the state-of-the-art fighter from Pakistan. However, there is no official confirmation if Pakistan is indeed supplying the JF-17 jets to Nigeria.

Last year, Pakistan managed to secure its first ever export order for its JF-17 fighter jets at the International Paris Air Show.

Published in The Express Tribune, October 22nd, 2016.
COMMENTS (7)
Comments are moderated and generally will be posted if they are on-topic and not abusive.
For more information, please see our Comments FAQ