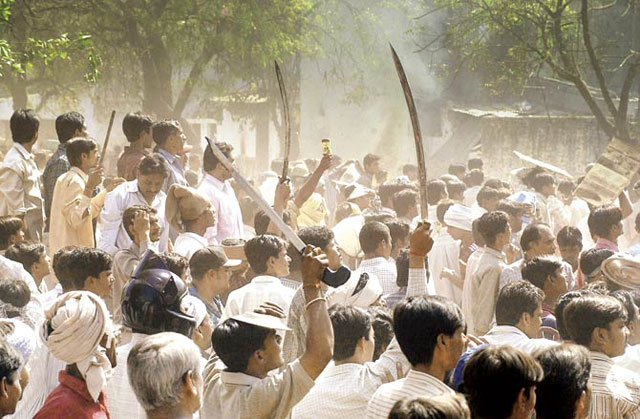 ---
AHMEDABAD, INDIA,: An Indian court on Thursday upheld appeals by 14 Hindus convicted five years ago over a massacre in which 33 Muslims were burnt alive.

The court in the western state of Gujarat upheld the convictions of another 17 who were sentenced to life in prison in the 2011 trial for their role in the 2002 murders in the village of Sardarpura.

The victims had crowded into a small house seeking shelter during a wave of anti-Muslim unrest that hit Gujarat in 2002, triggered by a train fire in which Hindu pilgrims were burnt alive.

India court convicts 24 over 2002 Gujarat riots massacre

"Out of the 14 acquitted, the bench granted benefit of doubt to 11, while it said it did not find evidence against three others," said defence lawyer N L Jain after the hearing.

All 31 men were originally handed life sentences for murder, arson and other charges. More than 100 people have been convicted over the riots, which happened when Indian Prime Minister Narendra Modi was chief minister of Gujarat.

Indian widow fights Modi in "final" court battle over deadly Gujrat riots

The issue has long dogged Modi, who was accused of turning a blind eye to the violence as head of Gujarat state. He was cleared of any wrongdoing in 2012 by a Supreme Court-ordered investigation.