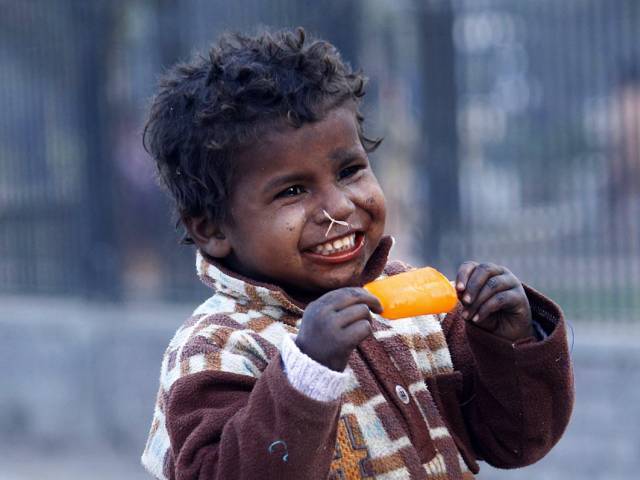 ---
KARACHI: In Pakistan, two out of every five children are stunted, meaning they are small for their age due to chronic malnutrition, a condition that has lifelong consequences on physical and mental development, explained Sindh planning and development department's nutrition coordinator, Dr Samar Memon.

She added that the 2011 National Nutrition Survey showed that half of children under five years of age in Sindh are stunted, 40% are underweight, while 73% are anemic.

40% of Sindh's children are malnourished, says report

To combat this, the department and the World Food Programme (WFP) have launched a secretariat for the Scaling-Up Nutrition (Sun) initiative in Karachi.

The movement brings together government officials, civil society members, donors, businesses and researchers in a collective effort to improve nutrition, said Aslam Shaheen, chief nutritionist and Sun focal person at the ministry of planning, development and reforms.

He said that the government of Pakistan joined the Sun movement in January 2013 and agreed to establish a secretariat at both national and provincial levels.

Speaking at the launch ceremony, Sindh planning and development minister Hazar Khan Bijarani said the provincial government has shown its strong commitment to rooting out malnutrition and stunting by allocating Rs1 billion in its annual development programme for 2016-2017. Bijarani added that nutrition has an important role for the growth of a nation and said that the government is working to combat malnutrition with the help of donor agencies.

"The sorry state of affairs in the health and nutrition sector still prevails and only political dedication can save the future of the coming generations," he warned.

Protecting our future generations

Sun is a unique movement, presently it has 57 member countries across the globe, and was founded in 2010 on the principle that all people have a right to food and good nutrition informed WFP acting country director Stephen Gluning.

"Tackling malnutrition, especially for mothers and children, is one of the greatest challenges Pakistan is facing today. It can be done but only if we all combine our efforts, pull together, work in partnership and prioritise," he explained. In a province like Sindh, where two out of three families cannot afford a nutritious diet, we need to look for solutions at a local level and the Sun secretariat in Karachi is a key step in this direction, he said.

We will significantly reduce the menace of malnutrition and stunting as soon as possible, vowed Muhammad Waseem, additional chief secretary of the planning and development department. He predicted that through this initiative, the government will improve the state of nutrition in Sindh to such an extent that it will be an eye-opener for all other provinces.

Published in The Express Tribune, October 18th, 2016.