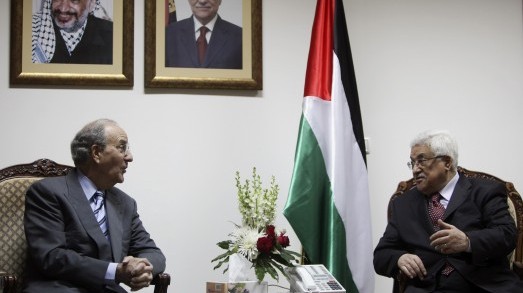 ---
WASHINGTON: The US warned Israel and the Palestinians on Sunday they will be held accountable if they did anything to "seriously undermine trust" in the recently initiated indirect peace talks.

State Department spokesman Philip Crowley issued the warning after US envoy George Mitchell completed the first round of indirect peace talks, shuttling between the two sides in Jerusalem and Ramallah.

"As both parties know, if either takes action during the proximity talks that seriously undermine trust, we will respond to hold them accountable and ensure that negotiations continue," he said in a statement. Calling the talks "serious and wide-ranging," Crowley commended Palestinian President Mahmoud Abbas and Israeli Prime Minister Benjamin Netanyahu for "trying to move forward in difficult circumstances." "We have received commitments from both sides, and we have made assurances to both sides, that are enabling us to move forward," he said. "The full scope of these discussions will remain private."

Mitchell, who was on his way back to Washington, will return to the region next week to continue the so-called "proximity talks," Crowley said. The indirect talks, which both sides are hoping will revive the peace process after a 17-month break, are expected to cover all final-status issues, including borders, security and Jerusalem.

The way was opened for the two sides to move ahead on Saturday when the Palestine Liberation Organisation (PLO) gave its backing to initiate indirect talks with Israel. "Both parties are taking some steps to help create an atmosphere that is conducive to successful talks, including President Abbas' statement that he will work against incitement of any sort and Prime Minister Netanyahu's statement that there will be no construction at the Ramat Shlomo project for two years," Crowley said.
COMMENTS
Comments are moderated and generally will be posted if they are on-topic and not abusive.
For more information, please see our Comments FAQ