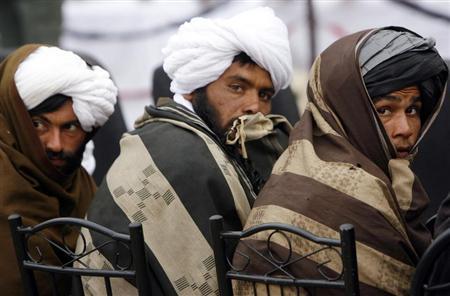 ---
ISLAMABAD: The Afghan Taliban have formalised their relationship with Iran by appointing a representative to the Islamic Republic, a leader of the ultraorthodox militia said on Sunday.

Maulvi Nek Muhammad, the head of the education department in Kandahar before the toppling of the Taliban regime in 2001, is the Taliban's envoy in Tehran, the leader told The Express Tribune. "Maulvi Nek Muhammad is a frequent visitor to Iran," he added.

Man believed to be Taliban leader had returned from Iran

"We have named envoys for several other countries, including Central Asian States, and have also increased contacts with Russia," said the Taliban leader, who requested not to be identified in the report.

The group also enjoys good relations with China. A Taliban delegation visited the People's Republic in July at the invitation of Beijing. Last year, the Chinese special envoy for Afghanistan had told The Express Tribune that his country considered the Afghan Taliban a 'major political force'.

The emerging threat from Islamic State, or Da'ish, and longer stay of the US-led foreign troops in Afghanistan are seen as the main reasons behind Iran's growing relationship with the Taliban. Da'ish claimed credit for the deadly attacks on Shia mourners this Muharram in Kabul and Mazar-e-Sharif. The Taliban condemned the attacks motivated by sectarian hatred.

For years, the Taliban and Iran had been bitter foes and their relations touched the lowest ebb in 1998 when Taliban fighters had stormed the Iranian consulate in Mazar-e-Sharif. Ten Iranian consulate staffers and an Iranian journalist had been killed in the attack.

A lukewarm response from most Arab states, including Saudi Arabia, pushed the Taliban to reach out to Tehran, according to insiders. The group angrily reacted to a plan of the Organisation of Islamic Cooperation to hold a conference of religious scholars in the holy cities of Makkah and Madina in mid-October. The conference, which the Taliban descried as a 'plot of intelligence agencies', was subsequently postponed.

Secrets of Mansoor's Iran travels revealed

Taliban leaders are now frequent visitors to Iran as they are campaigning to find new allies, a second Taliban leader told The Express Tribune. A three-member Taliban military delegation, headed by military commission chief Ibrahim Sadr, visited Tehran this year in an apparent move to 'seek military aid' from Iran.

The delegations are said to have allayed Iran's concerns about the harsh treatment of the Shia Hazaras during the Taliban rule in Afghanistan. Officially, Iran has never confirmed the Taliban's visits; however, the Iranian media close to the security establishment confirmed such visits on several occasions.

In a previous interview a senior Taliban leader had claimed that their slain leader Mullah Akhtar Mansoor had paid several visits to the Islamic Republic. Mansoor was killed in a US drone strike after he entered Pakistan from Iran in May this year.

Published in The Express Tribune, October 17th, 2016.