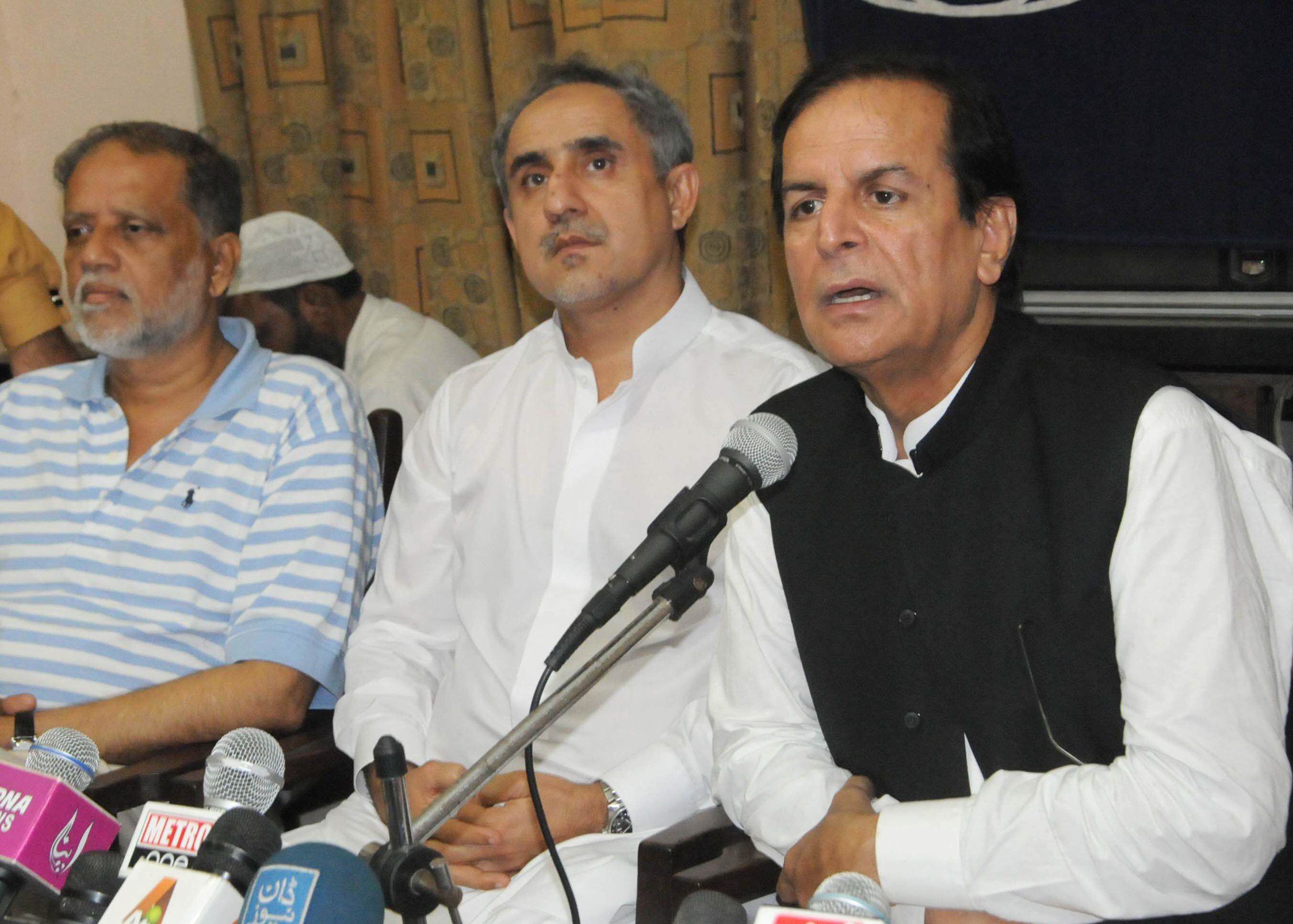 ---
MULTAN: Former Pakistan Tehreek-e-Insaf (PTI) president Javed Hashmi is likely to re-join Pakistan Muslim League-Nawaz (PML-N) — the party the seasoned politician ditched for making roads into PTI, sources revealed on Friday.

According to sources, the senior leadership of the ruling party has given a green signal to Hashmi and a formal announcement of his joining is expected to be made next month.

"Prime Minister Nawaz Sharif will make the announcement while addressing a gathering of party workers in Multan during his visit to inaugurate the metro bus service," sources claimed.

PML-N Javed Hashmi resigns from PTI presidency

The prime minister will also hold significant meetings with party members during his visit. The premier has reportedly assured the former stalwart that he will be awarded a party ticket to fulfil the paucity of leadership from south Punjab. Hashmi is also expected to be awarded a crucial party position after his comeback in the PML-N.

When contacted by The Express Tribune, Hashmi said negotiations were underway but it would be premature to comment on it. "I cannot share with you the details of the discussions being held with the PML--N," he said.

Hashmi left PML-N in December 2011 to join PTI but left the opposition party in October 2014 after developing differences with Imran Khan during the party's Islamabad sit-in.