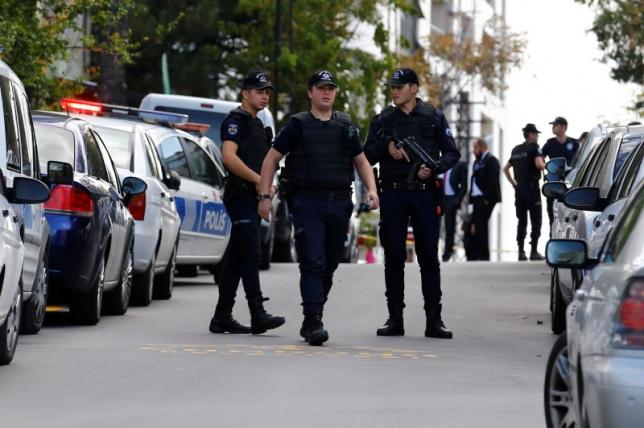 ---
Up to three rockets fired by unknown assailants hit a roadside fishmonger in Turkey's popular tourist region of Antalya on Friday, causing no casualties, reports said.

Turkey police detain Gulen's brother in coup probe

Several ambulances and police vehicles were sent to the scene on the road between Antalya city and the resort of Kemer to the west, the Dogan news agency reported. No one was wounded or killed but reports said one theory is that that attackers were trying to hit a tanker ship moored nearby. However there was no official confirmation of this.

Erdogan stirs trouble over 1923 Turkey border treaty

Situated on the sun-drenched Mediterranean coast, the Antalya region is one of Turkey's most popular tourist destinations although numbers have plunged this year as repeated terror attacks in the country have kept visitors away.

Antalya is usually seen as one of the most stable and safe regions of Turkey, although it has on occasion seen minor roadside attacks blamed on the outlawed Kurdistan Workers' Party (PKK). There was no indication as to who was behind the latest incident.
COMMENTS
Comments are moderated and generally will be posted if they are on-topic and not abusive.
For more information, please see our Comments FAQ