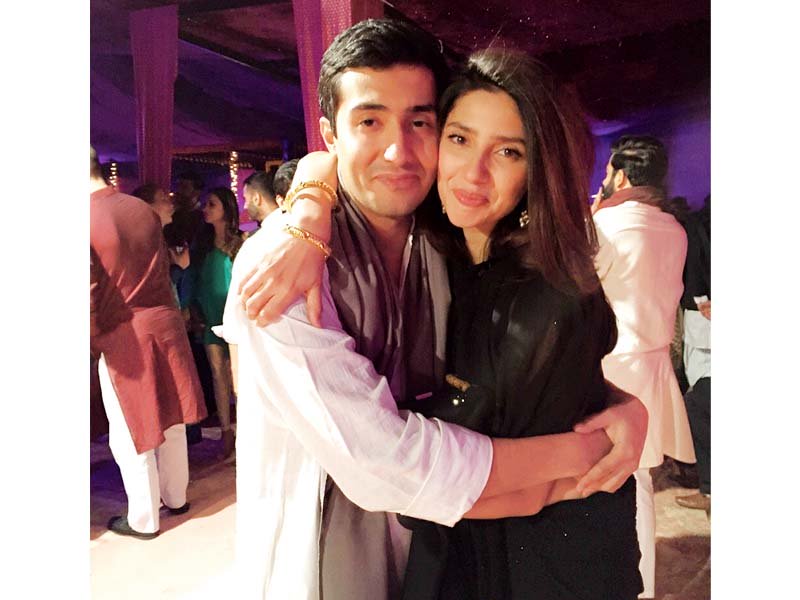 ---
The beautiful and brilliant Mahira Khan, and her younger brother Hassaan Khan, journalist, speak to us about their unconditional bond. From playing hide-and-seek as children to being college roommates to now being each other's biggest support, these siblings share it all!

What is your first memory of each other?

Mahira: Running around the house! We would go upstairs to our dadi and dadas and play with the toys they kept for us.

Hassaan: Coming back from school and playing hide-and-seek with our mother. I would always choose the same spot as her and get us caught. She obviously hated it.




What is the craziest thing you have done together?

Mahira: We crash-landed in Iceland once! Being college roommates comes in second place — do not even ask what it was like!

Hassaan: Living together!

What did you get punished for the most as a child?

Mahira: We did not get punished at all.

Hassaan: I don't think we ever got punished, at least not the kind that we would remember.

If you could only wear one piece of clothing for the rest of your life, from the others closet, what would it be?

Mahira: His sweatshirts.

Hassaan: This question seems tailor-made for sisters. But, I admit, I would take her shades.




If you could swap places with each other, what's the first thing you would do?

Mahira: I'd go to the other room and thank my sister for being the best.

Hassaan: Become a diva!

What is the one thing you love about your sibling?

Mahira: Too many things. I particularly like that he is so calm.

Hassaan: She has a huge heart, especially when it comes to me.

If you are fighting with each other, how do you make up?

Mahira: We rarely fight, but if we do, it becomes okay on it's own. One of us slips in a sorry.

Hassaan: We rarely fight. We are too dependent on each other.




What is the one secret talent your sibling has, that you wish you had too?

Mahira: Everyone, like everyone, thinks he is really 'cool' — and he is!

Hassaan: Her ability to make everyone fall in love with her.

Describe your sibling in three words:

Mahira: Kind, intelligent and calm.

Hassaan: Mahira is strong, loving and a trailblazer.

Which fictional character is your sibling most like?

Mahira: The turtle from Finding Nemo! But his personality is like Lip from Shameless.

Hassaan: Fiona Gallagher in Shameless.




How are your personalities similar?

Mahira: We both procrastinate, are spoilt, loving, and stubborn at times. We are actually quite similar.

Hassaan: We both treasure our alone time a lot!

I can't live without my brother/sister because…

Mahira: I can't. He is my baby, my greatest strength and my ultimate weakness.

Hassaan: She is the only one who truly gets me, and can talk real to me.