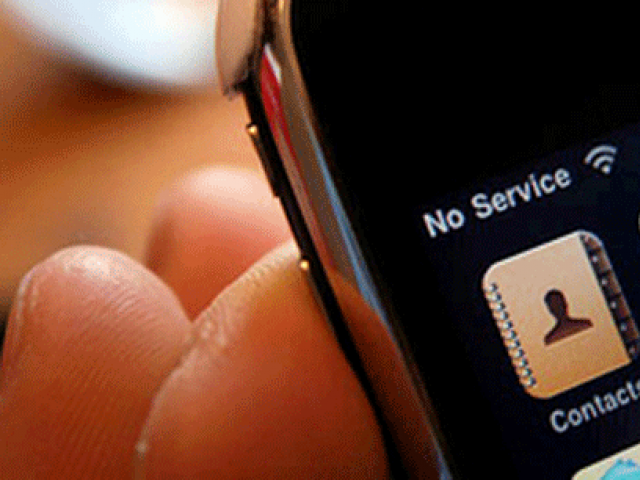 ---
RAWALPINDI: The garrison city of Rawalpindi is on high alert with stringent security measures adopted as the main processions of Muharram 9 to be taken out today.

There is a public holiday in the city and businesses will remain closed. Several key thoroughfares have also been sealed using containers ahead of the mourning processions.

A detailed security plan chalked out by the police includes a transport ban to and from Raja Bazar, the main business hub of the city, since it has been almost sealed since the main Ashura procession would pass through it.

The district administration has also imposed a ban on cell phone services in the city for Tuesday and Wednesday.

They have also barred pillion riding for the next two days. Cars cannot be parked within 500 yards of mourning processions.

The authorities have further directed that the Metro Bus Service will remain suspended on Muharram 10, though it will remain operational today.

The district government has also invoked Section 144 of Code of Criminal Procedure for the next two days under which they have imposed a ban on displaying weapons.

As many as 79 mourning processions and 206 congregations are expected to take place in the city on Muharram 9.




According to the traffic plan no traffic would be allowed to reach at Fawara Chowk in Raja Bazaar on Ashura Day. The traffic only from Iqbal Road, Liaquat Road, College Road, Gawalmandi Road, City Sadar Road, Rata Ammral, Ganjmandi Road, and from Jamia Masjid Road would be allowed to enter Raja Bazaar where main mourning procession will be carried out on Ashura Day.

Strict vigilance

The Rawalpindi police had already announced that they would be deploying 6000 officials to guard the mourning processions. Officials of the paramilitary Rangers and the Army will also perform security
duties today.

In this regard, Rawalpindi police in collaboration with Rangers and Army carried out a flag march in the city on Monday evening to display their resolve to maintain law and order in
the city.

Seminary closed

The district government has urged the administration of recently re-opened Madrassah Taleemul Quran to keep the seminary closed on Ashura.

A clash over harassment of a mourning procession during Muharram on November 15, 2013, had resulted in the seminary, the adjoining mosque and the market being burnt down.

The clash had spiralled into a riot that left eight people dead and forced the administration to impose a curfew for the first time in the city's history.

Published in The Express Tribune, October 11th, 2016.