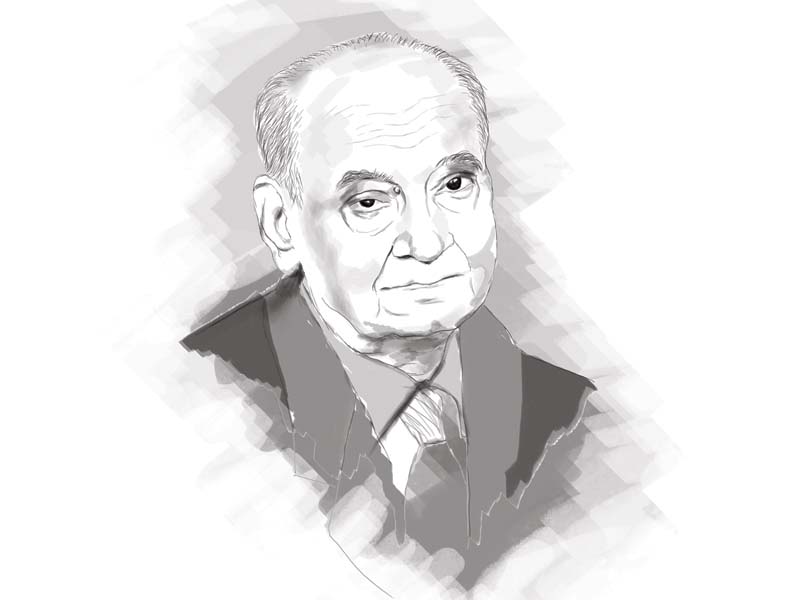 ---
KARACHI: Walls breathe just as people do. If it was ever truer, it would be in the case of the Beatles Centre. Located at Tariq Road, Karachi, it is one of Pakistan's oldest musical instruments suppliers, having seen every phase of the local music industry first-hand. The place has been frequented by the who's who of the music industry, be it Ustad Mehdi Hassan Khan or Aamir Zaki.

However, on Friday, when Mohsin Raza Khan, better known as Bunny, went to buy some strings from the store, it was closed. He tried calling the owners but for the first time in his experience, no one responded. The owner of the place, Gulzar Khaliqdina, had passed away. Surrounded by his family, he breathed his last on the morning of October 3. He was 78.




Established in 1966 when musical instruments were not as easily available as they are today, Beatles Centre became the go-to place for every musician around the city. Unbeknown to all, Gulzar, better known as 'Gulzar uncle', was laying the foundation for what was to become a thriving music industry decades later. Ask around and you will hear stories from artists about how they are indebted to him for selling them their first musical instruments. One anecdote he often told budding musicians who visited the store was that he lent Aamir Zaki his first guitar free of cost. "He still owes me money," Gulzar used to say.

"This is the saddest news I've heard. I spent some of my better days at the shop, playing the guitars. Even today, when there are so many other options available, I would still go to Gulzar uncle to get new strings. I am too shaken to comment on his death right now," Zaki told The Express Tribune.

In 2006, Gulzar's son Aamir joined his father's business. "Back in the 1960s, there was not much craze about music in Pakistan. This was the only shop in Karachi where you could buy musical instruments," said the second-generation proprietor.

Aamir said his father supported new musicians. "He even gave them guitars without any rent as an encouragement," he added. "Almost everyone who you can name [from the industry] has come to our shop."

Today, the music fraternity mourns the loss of a father figure, one who provided them with a glimmer of inspiration, the adrenaline rush of buying their first musical instrument and the dream of making it big. "I grew up in the Tariq Road neighbourhood where the original Beatles Center was … near Tariq Book Stall," recalled Fuzon front man Imran Momina, commonly known as Emu. "I have been going there ever since I was young. His son used to play drums and we would watch him with fascination."

Emu talked about how Zaki would always speak of Gulzar uncle very fondly. "Initially, I didn't have a lot of interaction with him but later on we had a great relationship. By that time, he had moved his store to somewhere in Defence and his son would run the Tariq Road store."




Emu added, "Gulzar uncle would recommend new artists to listen to and ask us to help or guide new musicians. He was a very gentle soul. You can say he was the mentor of a whole generation of guitarists. His passing is a huge loss for our fraternity."

Even veteran actor Arjumand Rahim grieved Gulzar's loss on Facebook, stating, "I too have very fond memories of having my tabla and harmonium repaired by him. He was helpful and generous to a fault."

Bunny revealed he had the opportunity to play one of the guitars made by Gulzar himself. "He had been going around since the 1960s when musical instruments were very difficult to find in the country. I was fortunate enough to play one of the guitars he had made, back in the 1970s. He had a very big role to play in the careers of the budding musicians of that time."

Today, while the industry remembers its Gulzar uncle, Aamir continues his father's legacy and operates the store. "My father even showed up to work the day before he passed away," mentioned Aamir.

Published in The Express Tribune, October 11th, 2016.

Like Life & Style on Facebook, follow @ETLifeandStyle on Twitter for the latest in fashion, gossip and entertainment.
COMMENTS
Comments are moderated and generally will be posted if they are on-topic and not abusive.
For more information, please see our Comments FAQ